LG V30's possible launch in Berlin and sale in South Korea
Reports say that LG's newest flagship is about to make its debut at the IFA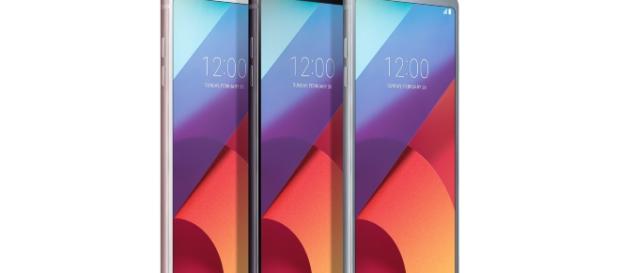 Surely there are a lot of exciting smartphones to look forward to this season including the Pixel 2 and #Galaxy Note 8. However, another contender seems to have surfaced, and that is the LG V30. While some consider it an effort to follow-up the disappointing sales performance of the LG G6, others prefer to see it as a reinvention of the V-series.
With the International Franchise Association (IFA) press conference scheduled to happen in #Berlin on August 31, people are expecting LG to launch its newest smartphone at the event. Furthermore, the handset is presumed to go on sale globally after the launch with first-time availability in Europe.
Possible timeline
According to reports, LG sent out invitations earlier this month. It was a call for an upcoming event where the company's flagship smartphone, the LG V30, will be revealed. Android Authority even reviewed internal documents and laid out the timeline for the handset's expected release. Looking at the data, it seems like the launch is most likely to happen at IFA Berlin.
Also, the documents affirm that the phone could soon be available in the South Korean market by September 15 and in the United States by September 28. The company is reported to even take preorders on September 17 for US customers. There is also a possibility that the V30 will be available in Europe for the first time; however, there are no pointers regarding the launch date.
What to expect
The LG V30 has managed to build up quite a hype with people anticipating it along with other big brand smartphones.
Some people even consider it as the biggest challenger to Samsung's Galaxy Note 8. Naturally, the anticipation has brought numerous leaks and discussions.
The latest update suggests that it is the first LG smartphone to have a 6-inch edge-to-edge OLED display with an incredibly thin metal frame and glass back. Similar to the LG G6, the latest V series model will have a 13MP dual camera system. Battery capacity is 3300mAh with a rear-fingerprint sensor and a bezel-light design. The processor will be powered by Qualcomm Snapdragon 835. As for memory features, it is believed to have 4GB of RAM and an internal storage of 64GB.
The LG V30 is slowly gaining a reputation for being a multimedia powerhouse with a built-in headphone digital-to-analog converter and excellent video controls. The extra functionality in the camera is also noteworthy with a leak that the original concept for the phone featuring a slide-out secondary display. However, it was emphasized that it could have been an older mockup.
Some renders were released revealing a primary screen that slides up to reveal another screen under. This underlying screen can be used to search results, as a keyboard, or for additional controls.
With all the leaks and speculations all over the Internet, one thing is for sure, and that is LG fans and followers are eager to find out the real deal. The likelihood of that happening soon is excellent, and the rest of the tech world could not be more excited about it. #South Korea