OnePlus 5 update brings in EIS for 4K videos
At present, the OxygenOS 4.5.7 update is being rolled out only to a few customers.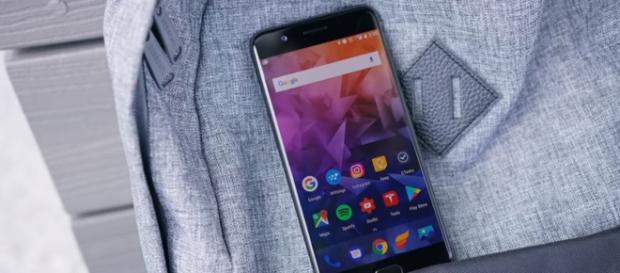 Oneplus has released a fresh Update for the OnePlus 5 smartphone. The latest OxygenOS 4.5.7 update provides Electronic Image Stabilization (Eis) support for 4K-enabled videos. Moreover, the release also includes the OnePlus slate font. It is to be noted that the OxygenOS 4.5.7 update is currently being rolled out incrementally. Hence, the update will be available only to few customers, to begin with. The company will slowly release the new software bits over the next few days for all users globally.
Addition to new features
In addition to the Android security patch level dated July 1, the latest update to OnePlus 5 also offers GMS package.
After the installation, the handset will offer substantial improvements to Wi-Fi. Moreover, the update ships with enhancements to Standby battery.
With OxygenOS 4.5.7 update, the occasional sound leaks in the speakers when using earphones has been resolved. Moreover, a sound bug associated with camera shutter in silent mode has been fixed. However, the bug has affected only a cross-section of customers based in the Indian region. The update also fixed missing sound channels during video recording process.
Short glimpse of previous updates
Meanwhile, the performance of the newly launched smartphone has been considerably improved after the launch of several updates. The company had to deal with the problems associated with the display named Jelly Effect. OnePlus also addressed a reboot issue, which occurs when attempting to call 911 from the device.
However, the issue has affected only a few units in the select region, which was isolated via an OTA fix.
Specifications
Specifications wise, the OnePlus 5 features a 5.5-inch FHD AMOLED 2.5D Corning Gorilla Glass 5 display, Snapdragon 835 processor, Adreno 540 graphics loaded with Android 7.0 Nougat. While the 6GB RAM model comes with 64GB storage, the 128GB RAM variant of the fifth edition of OnePlus offers a massive 128GB storage. The main attraction of OnePlus 5 is the addition of UFS 2.1 storage for enhanced read and write speed.
Powered by a 3300mAh battery, the OnePlus 5 ships with a dual camera comprising of 16MP and 20MP capacities respectively. The 16MP camera provides Sony IMX398 sensor, while the other 20MP provides Sony IMX350 sensor with dual LED flash. On the front, the phone includes a 16MP camera with Sony IMX371 sensor to enable users to capture powerful selfies.
In an official communication via the forum, OnePlus has appreciated the efforts of the users for providing feedback based on the previous versions. The company added that they are able to refine the user interface by incorporating the inputs gathered from users.
Click to read more
and watch the video
or