LG smartphone update: LG put bezels on upcoming flagship to a whole new level
The upcoming LG V30 looks a lot like Samsung Galaxy S8 with additional bezels reduction.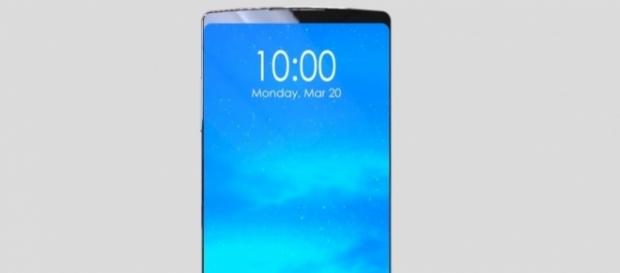 LG boasted its latest smartphone, LG V30, with high-end features, premium design, and durable material. The company also put a new effort on its upcoming phone to surpass the Samsung Galaxy's lineup.
LG V30 image and features leaked
Mobile reporter and concept creator Benjamin Geskin has revealed a glimpse of the latest LG Smartphone in his official Twitter account. He has leaked a photo that shows the LG V30's design. However, it might offend Samsung because the image looks like the 6-inch Samsung Galaxy S8 running on a different OS.
The post further also revealed that LG has decided to take the upcoming device one step further with additional bezels reduction feature.
This process also made the phone's logo that is originally present at the bottom disappeared. When compared it to the other smartphones, the LG V30 almost have the same size with the Apple iPhone 7 Plus.
The LG V30 features a 3,000 +mAh battery, a Snapdragon 835, and a 6 GB RAM. It will also feature a camera that has the widest fissure in the smartphone's history. It is also important to note that Google used LG V30 as the foundation in building their Pixel XL especially when it comes to the design of the camera.
LG G6 now available with a massive discount plan
Several companies are now offering LG and Samsung devices with huge discounts. It specifically offers LG G6 and Samsung Notebook 7 for a lower price.
According to TechRadar, LG is now offering their LG G6 with a massive discount plan from its original retail price of around $700.
Sprint and T-Mobile are also offering some massive discounts of about $200.
Sprint gives buyers a promo that will let them take the G6 for just $20 per month. This price is about $9 lower than its original price. With this, buyers can take the device for only $480. The T-Mobile, on the other hand, offers a discount that will let the users spend an additional $20 for the phone's down payment. However, the final price is still reasonable at $500. The buyers can also lease it for 18 months and exchange it for a new phone.
Samsung Notebook 7 Spin gets $400 discount
A report published in Best Buy revealed that Samsung's Notebook 7 Spin is now available with a $400 discount. The device comes with touchscreen capability, premium shell, and other necessary features.
The Notebook 7 features a 15.6-inch display, an Intel i7-75000U processor, NVIDIA GTX 940MX GPU, and 12GB RAM. Moreover, it allows users to modify the notebook into a tablet-computing product for entertainment consumption purposes.
As for the price, the Notebook 7 is around $699 if the users apply for the $300 discount. However, users can also avail it with a huge $400 discount if they can identify themselves as a student.
Click to read more
and watch the video
or