iPhone 8 could be bigger than fans are estimating
The upcoming smartphone may have a 6.5-inch display instead of the long-rumored 5.8-inch one.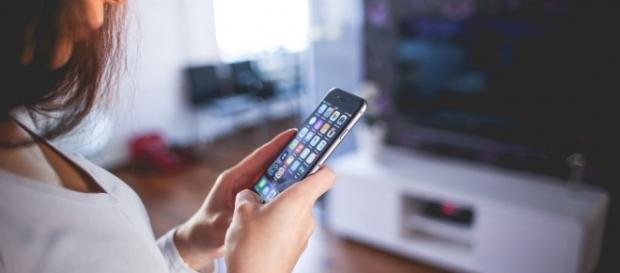 Apple's impending iPhone 8 has been subjected to countless leaks and rumors. The renders have leaked so many times that one has a rough idea of what the Apple smartphone may look like. However, the latest leak contradicts some long standing rumors and incidentally may have come from Apple itself. Although the usually tight-lipped firm may not have had any intention of revealing details of its tenth anniversary iPhone, it may have erroneously dropped some hints.
Apple drops hints about the iPhone 8 size
It all started when Apple erroneously rolled out an early firmware update for its smart speaker i.e the HomePod, Phone Arena reported.
As soon as tech enthusiasts and developers learned of the firmware roll out, they took the initiative to scrutinize each and every code line to discover some new, or interesting clues about Apple's impending releases.
During this search, they found that the iPhone may come with facial recognition abilities. Furthermore, thanks to some Redditors, who poured closely over the line of codes a new hint was unearthed. This pertained to the resolution and screen size of the upcoming handset.
iPhone 8 to be of the same size as iPhone 7 Plus?
For a long time, rumors and leaks stated that the iPhone 8 will be sporting a 5.8-inch OLED display (without counting the curved edges). It would have a non-standard aspect ratio - similar to what is found on the LG G6, Samsung Galaxy S8, and S8+, and iPhone 7. However, a few codes that came along with the HomePod firmware update suggest otherwise. The firmware codes have two lines that not only hinted of the handset's upcoming resolution but also suggested that the display may be bigger than rumored in the past.
The line in question stated "3xRetina6.5Inch, 1125x2436x3x326."
The 3x Retina display with a resolution of 1125 x 2436 does not come as a surprise as Ming-Chi Kuo - an analyst from KGI - had already predicted the same in February. However, what is surprising is the increased display size. The previous rumors hinted that the impending device would sport a 5.8-inch display. However, the HomePod firmware mentions a 6.5-inch display, which is much larger than what was been previously rumored. If the device ends up with a 6.5-inch display it will come close to the iPhone 7 Plus' screen size instead of the iPhone 7.
The device is scheduled to debut in September and may use an OLED screen instead of an LCD one. It could also support wireless charging.
Click to read more
and watch the video
or