Mystery shrouds Hydrogen One made by professional camera maker RED
First smartphone from Red appears sophisticated but made to fulfill quality photo and video captures.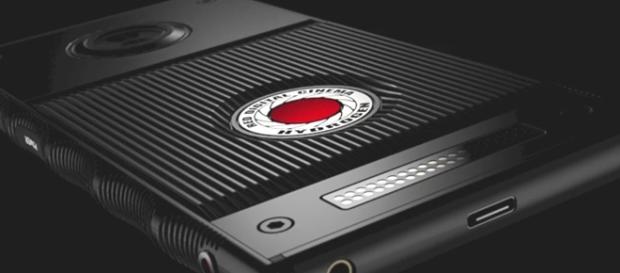 There are a lot of new players rising in the Smartphone market, each specializing in a certain niche. Red, a company best known for making cameras for blockbuster films, has entered the fray with the first phone in the Hydrogen One.
The Hydrogen One may need some getting used to, particularly the ones who are brand-conscious. With a new player, a striking new feature can make a big difference. Seeing that the company specializes in cameras, it comes to no surprise that the device emphasizes on such.
While details have been limited on the upcoming device, the word out is that the smartphone will sport a high-quality camera that can support higher quality camera tool and a holographic display capable of presenting images with a 3D-like effect.
The bustier mold may pack a punch
Traditionally, most phones offered in the market are slim in the mold. However, that took several iterations from the first offering – made possible with the advanced technology parts companies normally developed.
Being the first phone to come out in the mix, that could be the same route for Red. Hence, the first model does seem a bit bulky with engineers likely trying to fit in a lot to render the proper functionality with an advanced camera.
Aesthetically, the Hydrogen One sports a back made of metal and Kevlar. On top is a dual-lens camera with a big ruby-like logo sitting at the bottom portion of the device.
The curious placements on the side
For proper handling, the phone comes with edges reportedly groomed for better grips. The power button is found on one side, something that doubles as a fingerprint scanner which most devices use to date via the home button normally below the front display.
Aside from the power button, there is the expected volume and recording button for various uses.
Speaking of displays, the Hydrogen One totes a 5.7-inch screen with speakers strategically placed atop and beneath it. To date, there is no word on the display resolution though it would not be surprising if revealed to be high-end. Beneath it is the usual USB-C port and 3.5 mm jack as most devices offer.
There are apparently more to know about the smartphone, most of which are likely to follow in the coming weeks or months. The company is currently accepting pre-orders for $1,195, the price for the base model. The base version will use an aluminum mold while the higher ones made of titanium.
At first glance, the Hydrogen One may not appeal to customers looking for a fashion-centric device. However, the phone is tailored for the feature-hungry consumers – particularly the ones looking to take better images plus the enhancements they can do. Check out the video below.
Click to read more
and watch the video
or