Introducing the Leader 8, Samsung's new flip phone
The tech giant is about to launch the successor to its first flip smartphone.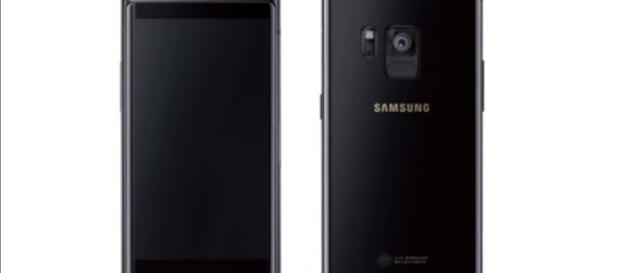 While the Western society considers the Flip Phone dead for years now with most of its users comprised of octogenarians who could not handle the fast-paced technology, there is no doubt there remains a fan base for flip phones. For some reason, the clam shell phone still holds an attractive appeal to many perhaps it's the thrill of slamming it shut when hanging up or the T9 texting mechanism.
For the East Asian markets such as China and South Korea, there is still plenty of love for the handset. And it makes perfect sense that technology giant Samsung decided to invest to produce its second model of flip phone. The new SM-G9289, or Leader 8, is the successor to the W2017 flip phone that was launched in China last year.
What do we know about Leader 8?
With the launch of the Leader 8, people have another reason to relive their fondness for flip phones without compromising features or specifications. Compared to the previous W2017, the new mobile will have a more powerful processor. The optics have also been improved with black as the only available color.
The Leader 8 with two 4.2 inches full-HD Super AMOLED displays, one placed on the inside and the other on the outside. It measures 130.2x62.6x15.9mm and weighs 235 grams. It will run on quad-core Snapdragon 821 processor. It has two cores at 2.15GHz with another couple at 1.6GHz. The RAM capacity is at 4GB and a 64GB built-in storage that is expandable up to 256GB with a microSD.
The smartphone's rear camera has 12MP with f/1.7 aperture while the front camera has 5MP with f/1.9 aperture.
In terms of connectivity, there is 4G, USB 2.0, micro USB, Bluetooth, NFC, Wi-Fi, and GPS. The battery capacity is at 2300mAh with an estimated standby time of 68 hours. Additional features include a fingerprint sensor, barometer, accelerometer, and gyroscope. As with other Samsung devices, the handset will also have Samsung Pay, S Voice, and Secure Folder.
Samsung and flip phones
With this recent addition to the smartphone family, it further proves how Samsung hasn't given up on flip phones. Aside from the W2017 that was launched in China last year, Samsung also presented the Galaxy Folder 2 in South Korea in June, earlier this year. It may not be aligned with the other high-end flip phones, but it has its fair share of specs and features. The handset has a single 3.8-inch display, a quad-core processor, and a traditional keyboard. The memory capacity is 2GB RAM and 16GB storage.
Unfortunately, the Leader 8 will only be available for China Mobile in China. Looking at Samsung's history with the flip phone, it is unlikely that it will reach the international markets. In addition, the smartphone does not have a SIM card slot, which means importing the handset will not make a difference. Nevertheless, it is a relief to know that somehow, in some way, Samsung continues to find ways to cater to the varied interests of its consumers and followers.
Click to read more
and watch the video
or