Intel Core i9-7980XE Extreme Edition 18C/36T CPU Release Date on October 18th
Intel finally has a release date for its most powerful processor, Core i9-7980XE Extreme Edition 18C/36T CPU. Find out more.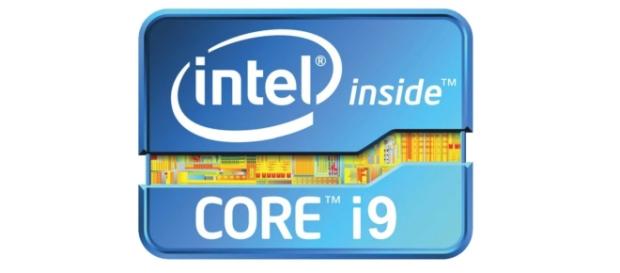 The crowd at the recently concluded China Digital Entertainment Expo & Conference (ChinaJoy) 2017 was the first to hear about the news on Intel Core i9-7980XE Extreme Edition's release date. This 18-core/36-thread processor is set for release in the market by October 18, 2017. Once released, this flagship Intel processor will be the most powerful chip (non-server) in terms of "performance, price, and power consumption" according to tech website WCCFTech.
Two other powerful Intel processors are expected to be released on the same date: the 16-core/32-thread 7960X, and the 14-core/28-thread 7940X. Meanwhile, the 12-core/24-thread 7920X will be available in the market next Saturday, August 12th.
The Flagship Intel Core i9-7980XE
Last week, Intel made a big surprise at ChinaJoy 2017. The American multinational semiconductor chip maker unveiled the full specification of the remaining four Core i9 processors: 7980XE, 7960X, 7940X and 7920X. The fifth and the lowest numbered core/thread processor, the 7900X was released in the market back in June.
The cost of this powerful Core i9-7980XE Extreme Edition which is based on Intel Skylake architecture is US$1,999.00. The highest core count among Core-i9 processors with 18 cores and 36 threads, this chip has a base clock speed of 2.6GHz and max speed (Turbo Boost 2.0) of 4.2GHz. But with the improved Intel Turbo Boost Max Technology 3.0, this processor can reach up to 4.4GHz clock speed!
This CPU will feature an L2 Cache of 18 MB, or an equivalent of 1MB per core, and an L3 cache of 24.75MB for a total cache of 42.75MB.
There are four DDR4-2666 memory support and 44 PCIe 3.0 lanes. This Core i9-7980XE Extreme Edition runs on 165W TDP and is compatible with the LGA 2066, also known as Socket R4 motherboard.
Here are the complete specifications of Intel Core i9-7980XE Processor:
CPU Process: 14nm+
Architecture: Skylake
Cores/Threads: 18/36
Base Clock: 2.6GHz
Turbo Boost 2.0: 4.2GHz
Turbo Boost Max 3.0: 4.4GHz
L3 Cache: 24.75MB
L2 Cache: 18MB
Memory: Quad DDR4
PCIe Lanes: 44
Socket Type: LGA 2066
TDP: 165W
Price (US): $1999
Supported features and technologies
As the flagship processor of the powerful Core-i9 based on Skylake architecture, 7980XE is expected to come with full support for almost all Intel technologies. One of these features which were mentioned earlier is Intel Turbo Boost Max Technology 3.0 which can deliver more than 15% better single-threaded performance.
In addition, Intel has implemented its rebalanced Smart Cache hierarchy, making the process of sharing memory among different execution cores even faster. Plus, the Intel Hyper-Threading (HT) Technology allows the use of CPU resources effectively and efficiently by enabling multiple threads to run on every core.