Guess what Xiaomi dominated this quarter, toppling Fitbit and Apple?
Discover what made the Xiaomi brand the top provider of wearable devices this quarter.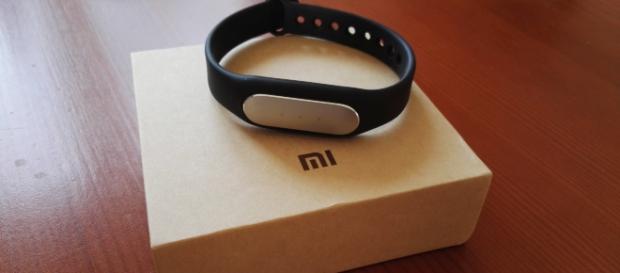 Chinese brand Xiaomi has toppled top-billed Apple and Fitbit in Wearable Devices this quarter and it continues the trend in China, its biggest market to date. Strategy Analytics executive director Neil Mawston said in a statement cited by ZDNet that the brand's popularity is brought about by its competitive price and similar feature with that of Apple and Fitbit. The 17.1 percent market share of Xiaomi has allowed the brand to lead the race among the elite.
Despite Apple increasing its market share from 9 percent to 13 percent in the last quarter, this is not enough to surpass Xiaomi's incredible feat this year. Apparently, it's the Chinese brand's Mi Band that dominated the wearable gadgets.
It competed against Apple's smart watches while featuring more comprehensive and practical features; a must for the Chinese consumers that seem to have developed the fondness for the devices.
What analysts have to say about the competition
Fitbit, on the other hand, significantly dropped in shipments in the second quarter of 2017. According to the ZDNet, the brand recorded a 5.7 million in the 2nd quarter of 2016 to 3.4 million diminish last quarter. That is approximately 12.8 percent drop on its previous 28.5 percent market share to a quarter low of 15.7 percent. Cliff Raskin of Strategy Analytics also said, "Apple has for now lost its wearables leadership to Xiaomi, due to a lack of presence in the sizeable fitness band sub category."
Nevertheless, Xiaomi is about to see a good competition in the later part of 2017 after it was revealed that Apple may just launch the highly anticipated Watch Series 3.
The Cupertino based giant tech company has not released an official statement about the product but is seen to be gearing up for the year end reveal.
Smartphone vs. wearable devices
Meanwhile, according to the XDA Developers, the extent of smartphone shipments this year reached 360.4 million in the second quarter of 2017 alone. The largest contributors in the aforementioned numbers include the brands Samsung (79.5 million), Apple (41 million), OPPO (29.5 million), Xiaomi (23.2 million) and the other brands who completed the 360. 4 million in quantity. Analysts also revealed how other brands decreased in shipments over the past months, giving enough space for the top brands to compete against each other.
As for the Xiaomi brand, the company has apparently secured a total of $1 billion in loans coming from at least 18 different banks. The loan is said to be a three year deal with the committed banks. Xiaomi's quest to strengthen its offline marketing prodded the loan amount.