The smartphone's launch was expected to be delayed by two months this year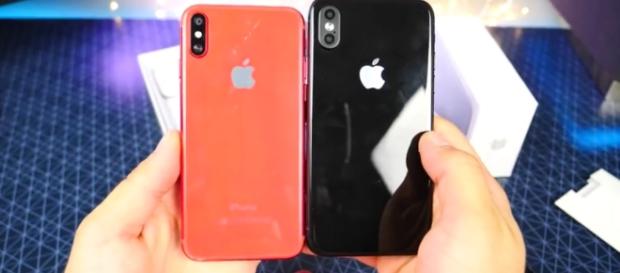 Cupertino technology giant Apple only recently released its fiscal third-quarter earnings, which were surprisingly impressive as far as the numbers were concerned. Many believe that this is a signal from Apple's side, suggesting that the launch of its 10th-anniversary iPhone 8 flagship device is on schedule. As per the reports revealed by Apple, the company's stocks have been on an all time high of six percent in after-hours trading. The device will compete with other flagship devices.
Launch date is still not confirmed
As mentioned previously, there were several reports in the recent past that suggested that Apple might delay the launch of its flagship device iPhone 8.
The firm finishes 10 years with its iPhone family this year, and in order to commemorate this special occasion, the device-manufacturer is expected to pack up its upcoming iPhone 8 with the best of the features in the market.
One such feature is the integration of a rear-facing 3D face scanner, which is particularly taking too long to successfully fit along with the device. Apart from this, the smartphone is also expected to pack OLED displays, which are going to be manufactured by Samsung. If reports are believed to be true then Samsung is probably going to take longer-than-expected in order to make its delivery. This is also further expected to delay the launch of Apple's iPhone 8. While the Cupertino-based technology giant is expected to unveil its device in its traditional month, September, there are chances that the device won't be available for purchase until a couple of months later at least.
Numbers are staggering
Apple also made it official that the Cupertino-based company had managed to hit a milestone of 1.2 billion iPhone devices towards the end of the second quarter of 2017. Even this is observed as a positive move towards the upcoming iPhone 8 is arriving on time. The upcoming iPhone 8 device is expected to be among the priciest offerings made by Apple till date, with a price-tag of almost $1,000. Many experts even predict that the price-tag might go way higher than $1,000; however, that hasn't been confirmed by the company as yet.
With that said, it only makes sense of the device to come at such a hefty price-tag because of the number of high-end specifications that the smartphone is expected to arrive with. The device is also going to feature a bezel-less design and a dual rear camera setup as well. Stay tuned for more tech news and updates.
Click to read more
and watch the video
or