Google may ditch 3.5mm headphone jack in Pixel 2
There are many rumors that suggest that Google might go down Apple's way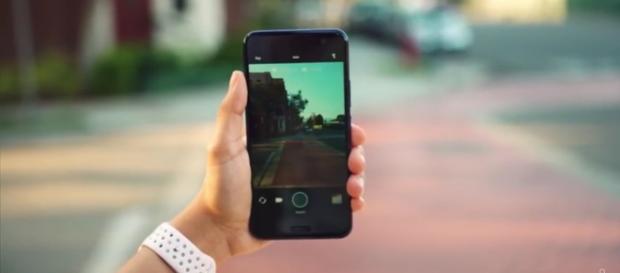 Google earlier this year confirmed that the search-giant was indeed working on 2017 flagship smartphones, PIXEL 2 and Pixel XL 2. However, the company did not provide any details regarding the specifications of the device at that time. Most companies usually do that but when has that stopped the rumor mill from churning? Endless speculations and leaks regarding Google's Pixel 2 and Pixel XL 2 smartphone have emerged ever since. The latest one claims that Google might be planning on following Apple's footsteps by ditching the 3.5mm headphone jack altogether from its upcoming Pixel 2 and Pixel XL 2 smartphones.
Specs and features
According to a report published by TechRadar, which cites information leaked by 9to5Google's Stephen Hall, Google is apparently planning on ditching the 3.5mm headphone jack from the upcoming Pixel 2 and Pixel XL 2 flagship smartphones. The company might instead choose to integrate the USB Type-C port for connection for any kind of audio devices and accessories. Google will be following Apple's footsteps if this actually turns out to be true.
As can be recalled, the Cupertino-based technology giant eliminated the 3.5mm headphone jack from the 2016 flagship smartphones iPhone 7 and iPhone 7 Plus.
This move was observed as being rather silly, and not many took very well to it. However, fans being fans, they eventually got used to it. Apart from this, a series of recent reports claim that the upcoming Google smartphone will pack standard bezels. Previously, it was rumored that the device might adopt a bezel-less design; however, those rumors have been refuted through the recently-leaked renders.
Powered by Android 8.0
Google is further expected to pack a dual rear camera setup with its upcoming smartphones.
Moreover, the flagship smartphones will also be the first set of devices to carry the Android 8.0 operating system out-of-the-box. The company is also expected to pack wireless charging technology with their latest innovation. There won't be one, but two manufacturers in charge of producing Google's flagship smartphones, which are LG and HTC. However, none of the above-given information has been confirmed by Google as of yet. Therefore, readers are advised to take the information with a grain of salt.
It remains to be seen what exactly will take place towards the end of this year as Google usually launches its smartphones in October or November.
Click to read more
You will watch a video to read the news
or