Ryzen Threadripper processor major specs leaked
As per the latest reports, the launch date of the Ryzen Threadripper is quite close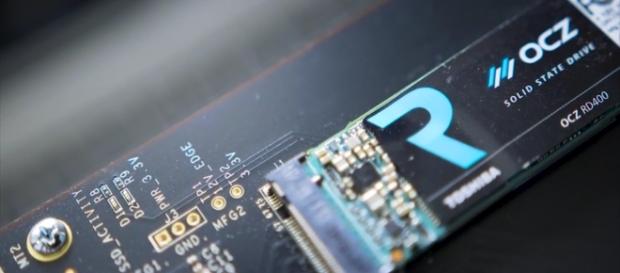 AMD has been making a lot of headlines lately – most primarily due to being rumored to be working on the high-end Ryzen Threadripper 1950X, 1920X and 1900X processors. It seems like the graphics card manufacturer is expected to introduce these anytime soon now. Apart from the top-notch Ryzen Threadripper 1950X, 1920X and 1900X processors, the company is also apparently working on non-X variants of the same. Thanks to the latest leak, fans now have a vague idea of what can be expected from the upcoming processors by AMD.
According to a report published by PC World, the latest details particularly regarding the upcoming Threadripper 1920 Processor, suggest that the latter is going to be extending its support for an array of products including ASUS, ASROCK and Gigabyte as well.
A complete listing, revealing details regarding the processor have emerged online. As can be observed through the listing, the GPU cards do not seem to be carrying the 'X' mark. In other words, the upcoming line-up won't be supporting the XFR technology.
Specs and features
XFR technology usually charges up the Turbo clock of any CPU system exponentially, in order to output a better performance. In other words, the latest GPU by AMD won't feature any top of the edge quoted speed as such. The latest leak also goes on to reveal that the latest line-up of GPU cards is going to feature a 12-core (24-thread) processor. If this turns out to be true, then the latest Ryzen Threadripper 1920 processor is going to be the same as the 1920X. The only difference being the clockspeeds of the two. While the former is expected to deliver a clockspeed of around 2.3GHz, the latter is going to deliver a Clock Speed of around 3.5GHz or 4GHz.
Slower clock speed
As pointed by TechRadar, while many might observe this as being a bad news of sorts, given that the cards will be delivering a slower clock speed. However, slower clock speeds also mean that the system will use lesser power. This will increase the overall speed of the processing unit as well. Apart from this, the upcoming Ryzen Threadripper 1920 processor is expected to be much cheaper as well. AMD is expected to introduce its latest line up, including the high-end Ryzen Threadripper [VIDEO] 1950X, 1920X and 1900X processors on August 31st. However, the above-given information hasn't been confirmed by the company as yet. Stay tuned for more updates, news, and rumors on technology.
Click to read more
and watch the video
or