Everything you need to know about the 'Google Pixel 2' and 'XL 2'
The search-giant is apparently working on the successors to last year's Pixel and Pixel XL smartphones.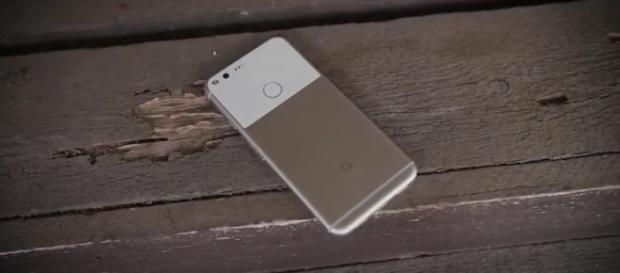 Google took everyone by surprise when the company launched its flagship Smartphones Google Pixel and Pixel Xl toward the end of last year. The smartphones certainly did deliver. The search giant has confirmed that they are working on the follow-up - dubbed Google Pixel 2 and Pixel XL 2 smartphones. The company has a lot of expectations to meet, once again. The technology giant is expected to work on many new features and is even rumored to be adding a few more.
Flagship will come in two sizes
According to several reports, Google will most probably be launching its Pixel smartphones in two different sizes all together.
Just like last year's Pixel and Pixel XL smartphones – one will be a mini version of the other. It is highly rumored that LG will be manufacturing one of the variants. Meanwhile, HTC will continue to produce what Google signed with them.
On the design front, the company doesn't appear to be packing any revolutionary design with the upcoming Pixel 2 and Pixel XL 2 smartphones.
Bezel-less stunning design
The devices will either feature bezel-less or near-bezel-less display, just like what Samsung did to its recently-launched Galaxy S8 and S8 Plus smartphones. The upcoming Google Pixel 2 and Pixel XL 2 smartphones will also be packing the latest version of Android along with it. The future smartphones are expected to be powered by Qualcomm's Snapdragon 835 SoC along with Adreno 540 for graphics. Storage-wise, the upcoming smartphones will probably offer 4GB of RAM along with either 64GB or 128GB of internal storage as well. On the camera front, the upcoming Pixel smartphones will equip with a 12MP rear camera sensor along with an unusual 7MP front snapper as well.
Many other reports suggested that Google might introduce a dual rear camera setup with its Pixel 2 smartphones – however, the information hasn't been attested the company as yet.
The company will probably launch its Google Pixel 2 smartphones with Project Tango abilities as well. In other words, the smartphone will come with support for several modern-day technologies including Virtual Reality (VR), Augmented Reality (AR) and others. On the pricing front, the upcoming Google Pixel 2 smartphones are expected to start at a price of $650 and will probably go on to the range until $770. The firm will introduce the smartphone by the end of October. Price and the launch date of the device is not confirmed
Click to read more
and watch the video
or