Google ad blocker targets annoying ads; Pixel 2 might beat iPhone 8 & Note 8
Google is planning to release an ad blocker next year to stop intrusive and annoying advertisements.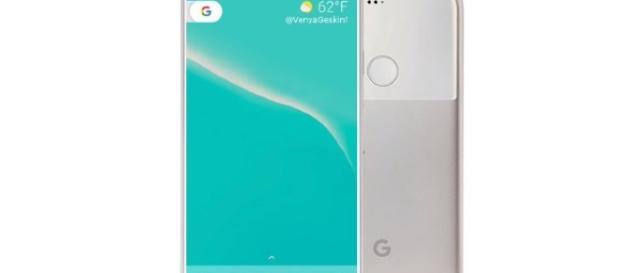 Google caused consternation in the publishing industry after the company announced that it will launch a built-in Ad Blocker for its Chrome browser next year. Google already warned publishers about the upcoming change. The ad blocker is now starting to show up in pre-released versions of Chrome for Android.
Ad blocker targets intrusive ads
The ad blocker can be found in the latest Chrome Canary application for Android. Users that want to try out the ad blocker can download the latest Chrome Canary build from Google Play.
According to a report from TechCrunch, ad blocker settings can be found under Chrome's settings menu, in a subsection called "Ads." Google plans to officially release the ad blocker in early 2018 to target intrusive advertisements.
What qualifies as an intrusive ad?
The Coalition for Better Ads set the qualities for an intrusive ad. The group is a marketing industry body that is trying to handle the revenue-threatening ad-blocking situation. Its membership includes online ad giants like Google and Facebook. It also includes publishers such as Reuters and Washington Post.
According to the standards of the Coalition for Better Ads, intrusive advertisements includes those that pops up out of nowhere, ads that takes up too much of the screen, ads that uses animations or auto-playing video or audio contents, or something that forces the users to look at an annoying countdown before being able to access a certain site. One of the ad blocker's purposes is to force publishers to stop these annoying tactics.
Google Pixel 2 might be better than iPhone 8 and Galaxy Note 8
In other news, Galaxy Note 8 and iPhone 8's hype have dominated people's attention in the recent months, but Google's flagship smartphones might be better than both of them.
Latest leaks about the Pixel 2 and Pixel 2 XL shows that it could beat the Note 8 and iPhone 8's features. Google's upcoming smartphones might look a lot like the LG G6, but with a more stylish design.
Some rumors claim that the Pixel 2 and 2 XL might be the first smartphones to use the Snapdragon 836 chipset. The previous models of the phone are launched in October 2016. So, fans are expecting to see Google's new smartphones this coming October.
According to TechRadar, the Pixel 2 might have a loftier price tag compared to its predecessors. Latest reports also claim that Google might be launching three new Pixel phones this year that have the code names walleye, muskie and taimen. The phones might also sport a curved OLED screen display.
Click to read more
and watch the video
or