What if Apple were to intentionally leave a clue as to what can be expected from its 2017 iPhone flagship?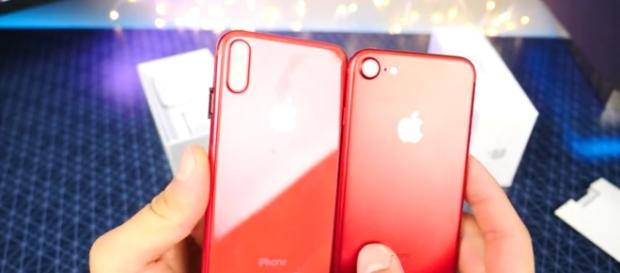 While there have been endless rumors and speculations emerging online regarding Apple's upcoming iPhone 8, none of them have been attested or even remotely hinted by Apple as yet. What if Apple were to intentionally leave a clue as to what can be expected from its 2017 iPhone flagship? If reports are believed to be true, then there is a special hint that Apple has left in its recently-launched HomePod smart-home speaker through the means of one of the key specifications of the device. Apple's HomePod smart-home speaker comes along with something known as the 'Face Unlock' feature, which the experts believe will allow users to gain access to the device after the user's face has been scanned.
This undoubtedly falls in line with the previous rumors that suggested the same.
Rumors 'BKFaceDetect.'
The latest piece of information was first spotted by a prolific developer, Steve Troughton-Smith on Apple HomePod's firmware code base which was made available by the Cupertino-based technology giant only recently. Through the product's firmware codebase, the company made visible references to several factors that indicated the above-given speculation. The most prominent of them all was the 'BKFaceDetect,' which is assumed to be an abbreviation for 'BiometricKit.' Biometric technology or kit is mostly put to use when a particular product is equipped enough to keep functions such as fingerprint scanning and Facial Recognition functionality. Apart from this, the other main specifications that have been expected to come equipped in the Apple iPhone 8 include an infrared camera as well.
This further fuels the possibility of a facial recognition feature set to arrive in the smartphone, as the infrared camera technology is primarily designed to detect any subject's face even in the darkest of situations.
Price of the iPhone 8
Previous reports have suggested that Apple is going to pack its upcoming iPhone 8 device with a front-facing 3D rear scanner. This feature is what is believed to cause the delay in the launch of its iPhone 8 smartphone. Apple is expected to price its 2017 flagship device at a whopping price of $1,000. If this turns out to be true then the iPhone 8 will probably be among the priciest offerings made by Apple till date. While the Cupertino-based technology giant is expected to take the wraps off its smartphone in an event held sometime in September, the device won't officially be available for sale until much later. The company plans on introducing the device for purchase sometime in October or November this year.
Click to read more
and watch the video
or