Apple to pursue 'Augmented Reality' while earnings continue to increase
The innovative leader and technology industry giant Apple continue to report increasing earnings.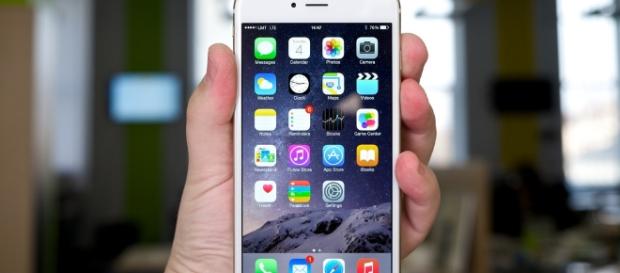 Apple reports an impressive increase in income in the fiscal third quarter of 2017. The tech giant's earnings increased by 12% which translates to a whopping $8.7 billion. Further increase in earnings is expected as Apple continues to enjoy increasing demand for iPhones, iPads, and Mac.
Positive performance expected to continue
Apple exhibited stellar performance for the fiscal third quarter of 2017. As of period ended July 1, the tech giant recorded a $45.4 billion revenue which is 7% higher compared to the revenue of the same period in the preceding year.
The Cupertino Calif Company forecasts that Apple's revenue for the quarter ending September will increase further at a range of $49 billion to $52 billion.
If the Company performs as predicted, they will exceed their own record-high earnings in 2016, when iPhone 7 was released.
The impressive third quarter performance coupled with the positive forecast is expected to resolve concerns over production delay problems of Apple's iPhone 8 model. The latest flagship model of the iPhone series is expected to bring in new and innovative features as well as introduce Apple's higher quality mobile screen. The anticipated model is expected to come out sometime in September.
Apple's shares are performing. For 2017, shares experienced a 30% increase. Apple's rating on the Standard & Poor's 500 index has climbed 11% higher. Further, before the announcement of its third quarter revenue was made, Apple's stock increased by $1.32 or 0.9%.
Apple aims to introduce "Augmented Reality"
Since the death of founder Steve Jobs in 2011, Apple has been continuously looking for a new product to dilute the Company's current dependence on its iPhone series. CEO Tim Cook, the successor of Steve Jobs, initially believed that Apple's smart watch which was launched 2015 was key. But up to now, the watch remained a niche. The iPhone series remains to account for about 55% of Apple's revenue.
On an interview, CEO Tim Cook said the company is hoping to make use its iPhone series as the first step of venturing into augmented reality (AR). The technology will be capable of projecting live images into the real-world settings through a screen.
AR is becoming popular in various fields.
Real-life applications of the technology include product assembly and warehouse management. Apple intends to take the limited technology and transform it into a phenomenon available to the mass-market.
Click to read more
and watch the video
or