Goodbye 'rose gold,' say hello to the iPhone 8 'copper gold'
There are reports that Apple will not phase out the Rose Gold color and will replace it with Copper Gold.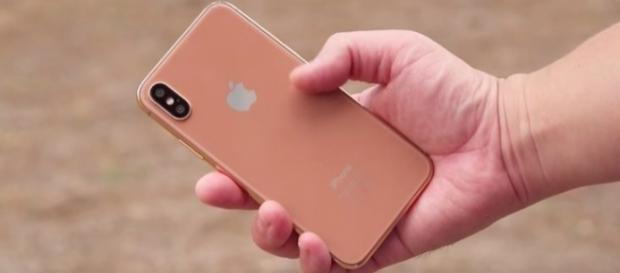 People just can't get enough of Apple's latest flagship. Well, there's a lot to watch out for. The iPhone 8 is a mysterious device. Apple makes it even more mystifying by keeping quiet about it.
In place of Apple's official words are product leaks and rumors from various sources. Some sources prove to be legitimate while some are unreliable. However, leaks are leaks. It gives the iPhone 8 its much-needed buzz before its official unveiling.
Color choices are critical
Aside from features, color choices play a significant role in smartphone purchase.
For sure, features are important. However, standing out because of a unique color is also essential. Black, white, silver, and gray: These are overused and standard colors. These color don't stand out.
It makes any smartphone just like anything else. Standard colors take away the additional appeal needed for a modern smartphone.
Apple knows this requirement all too well. This need is precisely the reason for Apple's decision to release the Rose Gold special edition iPhones. It instantly became popular. No other devices have paid attention to the color Pink. Even men proudly flaunt their Rose Gold iPhones.
The Rose Gold specials became so popular that even other brands released the same hue. The color is not only limited to iPhone but to the 12-inch MacBook as well. Other ultrabooks took the cue from Apple producing their own versions.
What's new with the iPhone 8?
Everyone may need to bid farewell to the Rose Gold color option. This color may be non-existent in iPhone 8's line-up. The readily available colors are Black and White.
Yes, it is a disappointment for those who are waiting for a new color. However, this should not be a cause for panic. Rose Gold may be out, but there is a replacement. The rumored latest special edition color is Copper Gold.
The upcoming Apple flagship strays away from pink and focuses on orange. Orange is one strange color option. This exoticness must be Apple's main driving force for releasing a unique color. Since not many devices have orange as part of its options, Apple cashes in on the opportunity.
However, this may not be a welcome change to Apple users. Many are accustomed to the Rose Gold. Even the Red iPhone 7 for AIDS support is still highly popular. Copper Gold is odd. But for Apple, "odd" is good. If it comes to fruition, people may not choose Copper Gold right away. However, its popularity eventually will skyrocket. When did Apple go wrong anyway?
Is the Copper Gold etched in stone?
No. The Copper Gold or any other color options are not official yet. Apple's confirmation should come sooner or later.
The announcement should at least be available in September. The official unveiling happens next month based on rumors. However, it is best not to jump to conclusions immediately. An official word from Apple is essential.
Copper Gold as a color option is promising. It is one of a kind. For the unorthodox, Copper Gold comes as refreshing color. It sure gives iPhone 8 its much-needed character that is different from the rest.
Click to read more
and watch the video
or