'Destiny 2' news: Beta, streaming options and limitations explained
Rate this title
With the 'Destiny 2' Beta approaching, here are the biggest details every player should know.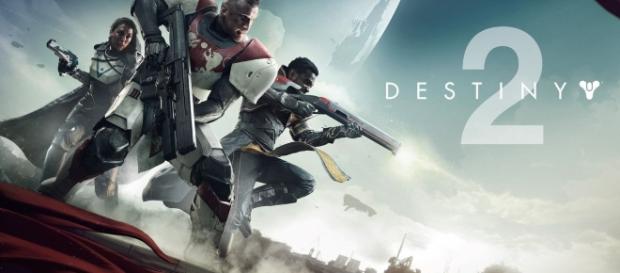 "Destiny 2" Beta on PC comes later than the release of the game's console version. The news only means that the PC players can only take part of the newest treat at the end of the month, just before the official launch of the sci-fi shooter game. Aside from that, the upcoming game's beta will impose several limitations. For instance, it will have a limit regarding how the players can stream the gameplay," including the fact that some services will reportedly not work with the game.
There are limits in its streaming options.
The upcoming game will not allow the use of streaming services and applications, according to reports.
The sad news was announced on the Bungie help page, right after the series of breaking news that some security measures are strictly implemented to make sure players can access and play the game. According to reports, the page confirms that the game will not work with Xsplit and OBS, the two gameplay capture apps that are not currently supported. However, the players will be allowed to play and get content for the game if they go into the windowed mode, or through the Windows 10's full-screen mode.
It is worth noting, however, that playing the newest video game franchise in a windowed or full-screen mode can likely result to games taking a hit in performance as contingent on the settings. Given that other games work better in a full-screen mode, everything will depend on how the developer has optimized the game, or the system specs were given to it.
Meantime, the game in a full-screen mode [VIDEO] is supported for raw capture via the native hardware devices like Avermedia or Elgato. Reports also indicated the likely use of a streaming network PC for 1:1 capture. It means that the players with an Elgato or Avermedia setup for PC streaming or home console play can be ready for some action. Meantime, the beta for PC is set on Aug. 28 while official game launch happens in October, Cinema Blend reported.
A coloring book merchandise arrived
A "Destiny 2" Coloring Book will be launched next week for those who could no longer wait to get a glimpse of the "Destiny' universe. According to reports, the upcoming product is an actual coloring book that is filled with images from the game, which the fans can color in. The "Destiny" coloring book was made available on Aug. 8 for $16. However, a few fans had the chance to grab it in advance through Amazon for $11.53, GameSpot reported.
Click to read more
and watch the video
or