'Real Housewives of Atlanta': NeNe Leakes in ugly encounter with fan at the airport
Don't miss our Facebook page!
Like Blasting News page on Facebook: we will keep you updated with all the latest news.
Samsung's hotly anticipated phablet dubbed the Galaxy Note 8 is slated to be announced today. According to tech tipster Evan Blass (via GSM Arena), the device will be up for pre-order in the U.S. a day after its announcement i.e. Thursday, August 24.
In his latest tweet, Blass also revealed that the Note 8 will hit the store shelves as early as September 15. Taking the popular leaker's reputation of correctly predicting and leaking release dates, this is as good as confirmed.
Leaks, price and other expectations
The pre-orders from Samsung comprises 256GB microSD card, with consumers receiving a couple of freebies such as 360 cam or wireless charger, Blass confirmed via a tweet.
Thanks to a recently surfaced leaked poster, the phablet's availability in one of the European markets has also been revealed. The said poster points to September 14 as the phone's release date in Italy.
Blass also tipped that European consumers will receive DeX dock in the form of a freebie; however, there's hearsay that it will come bearing a steep price tag of €1,000, which roughly converts to about $1176.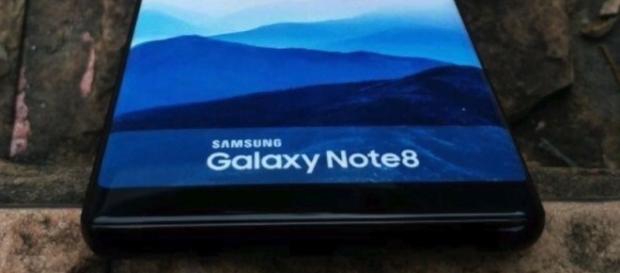 Specifications and features
Famed for sporting larger display and featuring a stylus, the Note series garnered huge popularity among smartphone enthusiasts. The original Galaxy Note came with a 5.3-inch display which was considered remarkably large back in 2011 when the first Note-branded phablet was released.
It didn't take too long for other handset manufacturers to follow suit and jump the larger screen bandwagon, as Jackdaw Research chief analyst Jan Dawson reports.
It's worth noting that Apple's iPhone 7 Plus that was released last year sported 5.5-inches display.
Samsung did not cease trying crazy things such as a massive display in a bid to determine what works, Dawson added. And much to their delight, the Note series worked.
Citing users' demands, smartphone makers are leaving no stone unturned in order to make their mobile phones as big as possible so that it can replace a computer when a user is either on the go or unable to sit behind a desk.
According to Dawson, for maximum productivity, it has to be a perfect blend of a smartphone and a tablet.
Since a myriad of other smartphones has managed to match the Galaxy Note series in terms of size, the stylus is its only USP (unique selling point), Dawson noted.
While the broader market resort to touch and multitouch, nevertheless, the stylus propelled the Note series to popularity despite being an unusual feature. On top of that, the Note series has an extremely loyal based, Dawson noted.
Click to read more
and watch the video