Apple is making a driverless shuttle service to transport its employees
The shuttle service is called Palo Alto to Infinite Loop or also known as PAIL.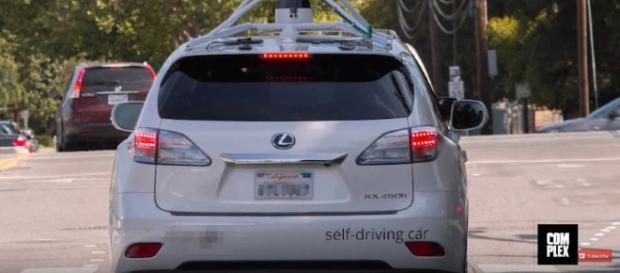 Apple is trying to manufacture a self-driving shuttle service that will transport its employees from one building to another. According to a report from New York Times, the company will partner with an established automotive manufacturer for a self-driving shuttle test soon.
What is PAIL?
The upcoming shuttle service is known as PAIL, which stands for Palo Alto to Infinite Loop, referring to the company's older campus. Apple started exploring the car technology under the name "Project Titan." The company also hired hundreds of people that are experts in automation and car manufacturing to complete the project.
In the years 2014 and 2015, there seemed to be great momentum for Project Titan and Apple producing its own vehicle.
Then, just over a year ago, rumors started suggesting timelines for the project being pushed out further. The Project Titan team explored a wide range of technologies, which includes soundless motorized doors, car interiors, steering wheel, and gas pedals. Apple also tried to integrate augmented reality displays in its project.
Bob Mansfield, Apple's former Senior Vice President of Technologies, assumed control over Project Titan last year. Mansfield's team was decreased and only necessary personnel were left to continue the software and supporting solutions for the project. Apple's self-driving shuttle service follows Waymo, Uber and a number of car companies that have been testing driverless cars on city streets around the world. Apple has not announced any details regarding the shuttle's release date, but analysts predict that it will be available in 2020.
Other Apple news
In other news, Apple is expected to launch its flagship smartphone next month. The iPhone 8 might sport some impressive features that will make the device a huge hit in the market. The company might also launch two new smartphones alongside the iPhone 8, and these will be the iPhone 7S and iPhone 7S Plus. The other is just a minor "S" upgrade of last year's iPhone model.
The iPhone 8 will sport 3D recognition sensors, huge display screen, and a wireless charging feature. The 3D sensors of the device can generate a "FaceID," which can be used to verify payments through Apple Pay or simply unlock the smartphone. Apple might also remove the physical home button of the device and replace it with a virtual button called "Home Indicator."
The iPhone 8 will also have a tap-to-wake feature, which is commonly used on high-end smartphones available in the market.
This feature will allow users to wake their smartphone by simply tapping on the display screen.
Click to read more
and watch the video
or