Latest Galaxy Note 8 leak confirms major specs
A new rumor-based concept video recently posted on YouTube summed up all the specs set to arrive in Samsung's Galaxy Note 8 smartphone.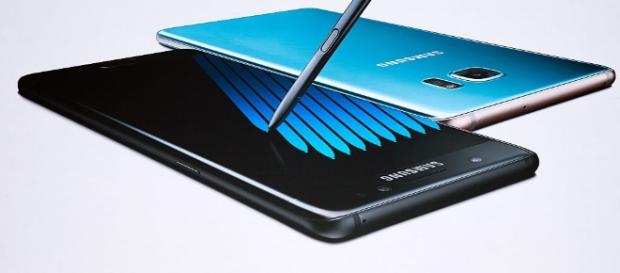 Samsung has recently launched its flagship smartphone, Galaxy S8, and S8 Plus. However, the South-Korean tech giant is not done yet. The company is now working towards the launch of its next flagship smartphone, #Galaxy Note 8. This particularly holds much importance to the company as it serves as the successor to last year's Galaxy Note 7 smartphone – which wasn't quite a good turn-out. Rumors and speculations regarding Samsung's upcoming device have been flooding the internet.
Video reveals major specs
#YouTube user Concept Creator has gain prominence in the recent months. The user is especially known to create a particular smartphone's concept image on the basis of all the possible specifications that have been rumored to arrive in the same.
Similarly, the user posted a new video online that contained details regarding Samsung's upcoming Galaxy Note 8 smartphone. As per the information provided in the video, the upcoming Note 8 device will feature a larger display size in comparison to its Galaxy S8. It will also pack a possible 18:5:9 screen-to-body aspect ratio along with the company's Infinity display technology and a bezel-less design.
Note 8 vs Galaxy S8
The Note 8 will be similar to Galaxy S8 in many ways as well. For instance, the aforementioned device is expected to pack a single power button on the right along with three power buttons on the left-hand side of the device. The handset will also carry the company's digital voice-assistant Bixby. Apart from this, Samsung was heavily speculated to be working on an under-the-display fingerprint scanner feature that they wished to introduce with their Note 8 device.
However, the idea was recently scrapped off. The same can be reflected in the concept video posted by Concept Creator.
As also reported by Android Headlines, the upcoming smartphone is expected to come with several other features as well including the Always-On-Display feature and Samsung's iconic stylus S-pen. The Galaxy Note 8 smartphone is also expected to pack a dual rear camera setup. Moreover, the smartphone will be powered by Qualcomm's Snapdragon 835 SoC. However, no other information regarding the device has been revealed as of yet. The upcoming handset is apparently going to be among the most expensive offerings made by Samsung, with the device being priced at anywhere around $800. The smartphone will be worth noting especially due to the fact that it falls in direct competition with Apple's iPhone 8 device. #Samsung Galaxy Note