Apple Watch Series 3 with 4G LTE-support, new form factor could launch this year
Apple's next-gen smartwatch will be available with cellular connectivity.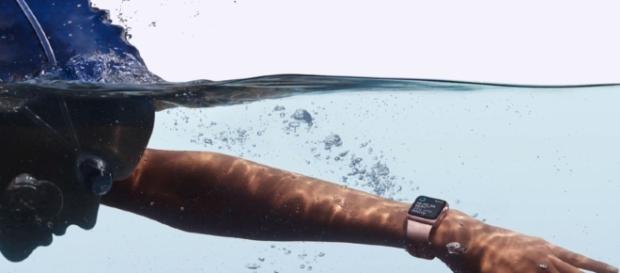 Apple is reportedly gearing up to roll out the latest version of its smartwatch, Apple Watch Series 3, later this year. With the tech giant designed the smartwatch to reduce its dependence on the iPhone, the wearable can now connect directly to cellular networks. The Apple Watch Series 3 is expected to launch with a 4G LTE-support.
Apple's revamped version of its wearable will come along with some major enhancements. The LTE connectivity would be the selling point of the new wearable.
This would allow the device to stand on its own without having a paired iPhone nearby. However, according to Know Your Mobile, Daring Fireball's John Gruber made it known that the Apple Watch Series 3 will be available with an entirely new form factor.
Device with LTE connectivity
Regarding the 4G LTE model of the next-gen Apple Watch, as Apple and Qualcomm are involved in a bitter legal dispute, Intel will reportedly be supplying the modems for the new device. With the tech company added Intel as its modem supplier for last year's iPhones, it indicated that the LTE modem for the new smartwatch could be supplied by the same.
Apple's next-gen wearable is expected to be available with a better battery life as well as a micro-LED display technology. With the device having an LTE connectivity feature, the device should be equipped with a bigger battery capacity.
Nonetheless, the tech company is said to be in talks with carriers in the U.S. about providing the cellular version. However, Verizon, Sprint, T-Mobile, and AT&T are planning to sell the next-gen Apple Watch.
Release date of the new wearable
According to Tech Times, Apple might unleash the LTE-enabled wearable alongside the iPhone 8 in September. Nevertheless, Apple might release the new wearable along with its iMac Pro desktop computer and Siri-driven HomePod speaker in December. On the contrary, GSM Arena reported that the new wearable would be delayed beyond 2017, considering Apple had already postponed an LTE-enabled version last year.
In spite of that, the Cupertino based tech giant has steadily improved its smartwatch by adding new bands, a vastly more intuitive user interface, more capable hardware and GPS. But, the tech company still refuses to unveil the Apple Watch's concrete sales data. In spite of that, a report from Strategy Analytics made it known that the cumulative sales of the device have now over 31 million.
Click to read more
and watch the video
or