Apple Watch 3: Specs and release date
The next-gen Apple Watch is expected to boost manufacturer's revenues.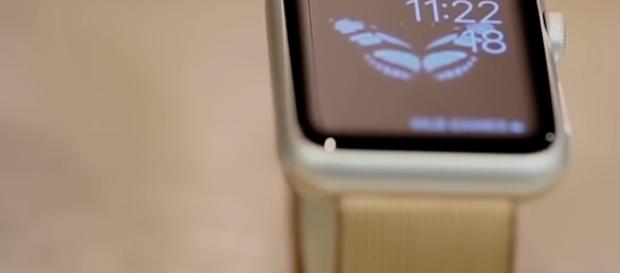 While Apple is as usual keeping mum about its third-generation Apple Watch, possibly dubbed as Apple Watch 3, rumors about the highly anticipated wearable gadget have already flooded the internet. Speculations are rife that the Cupertino-based tech giant might unveil the series 3 smartwatch [VIDEO] alongside its 10th anniversary special iPhone 8 sometime in September.
Apple Watch manufacturer Quanta Computer expecting massive revenue growth
Recently, both DigiTimes and The Economic Daily published reports that said that Quanta Computer is expected to enjoy massive growth in terms of revenues during the second half of 2017.
Notably, the Taiwan-based tech company Quanta Computer was the primary manufacturer of the iPhone maker's first generation as well as second generation smartwatches.
The report specifically mentioned that the much rumored Apple Watch 3 is expected to boost the tech company's profits during Q3 and Q4 2017. However, nothing about Apple Watch 3's specs, release date or price was mentioned in the report.
Expectations from Series 3 smartwatch
The device is likely to get some new and innovative specs, features as compared to its predecessor. The next-generation wearable gadget is expected to feature a 1.65 inch micro-LED display instead of an OLED screen that will be much more energy efficient. Among other specs, the device is rumored to get an upgraded processor for enhanced speed and performance and a front-facing FaceTime camera for clicking selfies and making video calls.
The new smartwatch is also expected to feature cellular connectivity that will allow users to make calls and send messages without connecting the device to a companion iPhone. The Apple Watch 3 is rumored to offer Radio Frequency Identification (RFID) tracking, respiratory rate analysis, heart rate analysis, sleep tracking as well as new tracking sensors to track blood sugar and heart attack signs.
Recently, Apple introduced it at the Worldwide Developers Conference 2017. It also showcased the next version of its wearable operating system WatchOS 4. The new wearable operating system is getting a host of new features including new branded watch faces, a new Siri watch face, a new vertical dock, a better and upgraded music app, Bluetooth connectivity for health as well as sports gear and personalized fitness updates.
It remains to be seen if the wearable gadget gets a September launch or not. Apple has not yet officially announced anything about the next-generation smartwatch.