Apple Watch 3 may come with LTE option, but no calling capabilities
The impending Apple smartwatch could support LTE per rumors, but may not offer calling support.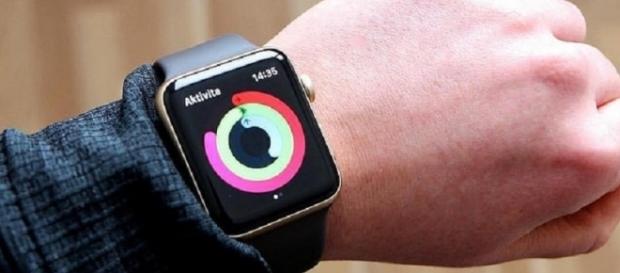 Chinese news publication the Economic Daily reveals that the upcoming Apple Watch Series 3 has entered the "final testing phase" of the manufacturing process. Following this, the mass production of the upcoming wearable would begin soon. The report also stated that an unnamed source from the supply chain has claimed that Quanta Computer, a Taiwan-based manufacturer, will ship the smartwatch to the Cupertino-based company in the fourth quarter of 2017, right in time for its speculated September launch. Rumors are rife that the wearable will be launched alongside the next generation iPhones and the Apple 4K TV. Previous rumors have hinted at the possibility of the device featuring blood sugar level monitoring support.
LTE support for Apple Watch 3?
The Economic Daily report cites statements made by Ming-Chi Kuo, an analyst from the KGI securities. Kuo recently claimed that the Apple Watch 3 would come in both Wi-Fi only and Wi-Fi + Lte versions. The Wi-Fi and Wi-Fi+ LTE models would be available in both 38 mm and 42 mm sizes. However, Kuo also stated that although the cellular enabled model would come with an embedded SIM, the smartwatch may only support VoIP calling facility.
Apart from the no calling facility, it is also rumored that the Apple Watch 3 models may come with an upgraded battery. Nevertheless, it seems that one can use this feature in the Wi-Fi only variant of the wearable. For now, it is being debated whether Apple - for the first time since its 2014 launch - would bring in any major changes in its wearable's design.
New design for the next-gen smartwatch?
There is quite a bit of a debate amongst tech enthusiasts regarding the redesigning of the upcoming Apple Watch. While Apple blogger John Gruber opines that the impending Apple Watch 3 may sport a new design, Kuo is of the view that the upcoming Apple wearable may not come with significant changes in its form factor. However, Kuo may be right in his assumptions, as Gruber has stated that his information was courtesy an unconfirmed non-reliable source.
Apart from these titbits, few details about the upcoming Apple smartwatch have surfaced online. Incidentally, the company filed for patents for a wide range of ideas, many of which could be included in its smartwatch. The firm has filed for patents which include a haptic feedback band, a heart rate identification system, and a band with a built-in charger.
Click to read more
and watch the video
or