Apple investing big time and money in LG OLED displays
It is the time for a big smartphone company like Apple to improve its display by switching to OLED.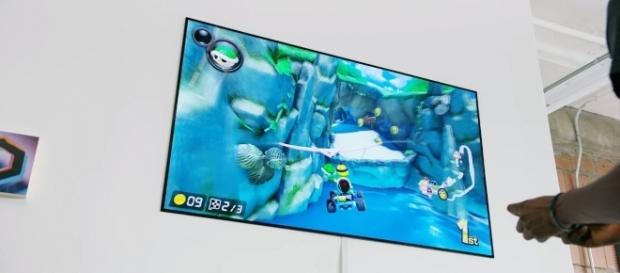 Apple decided that it now wants to use Oled displays for its upcoming iPhone series. This decision prompted the giant tech company to sign a contract with Samsung. After the contract had been signed with Samsung, Apple invested another $2.7 billion deal with LG for their OLED display technology.
Recently, Apple was reported to sign a two-year contract with Samsung. The contract is about rewarding Samsung as the sole supplier of curved OLED displays for Apple products. That is good news for Apple product fans. They have been waiting for years for the giant tech company to use the better AMOLED display on their iPhones finally.
OLED displays VS LCD
AMOLED displays are considered far superior to traditional LCDs as the former is known to be better at handling power management.
Also, the AMOLED display produces better color saturation and brightness.
Since Samsung is the only company that can provide high-quality OLED displays based on Apple's standard, they have decided to get the deal for their upcoming iPhone 8's screen from Samsung. The deal states that the South Korean tech company is supposed to deliver a total of 92 million OLED displays for Apple until the year 2019.
But right after the contract signing with Samsung, Apple made another move by striking a deal with another South Korean company, LG, to make OLED display with the same quality as Samsung's due in the following years. And since LG still does not have the technology to par with Samsung's OLED displays, Apple will help them achieve it. That is why Apple will invest $2.7 billion for LG's OLED technology development.
Apple's strategy
LG's OLED display is currently at its infant stage, but Apple saw its potential and decided to help out to accelerate the development needed for the technology to be ready as soon as possible. Considering Apple's standard with regards to manufacturing every bit of its product's components, LG still has a long way to go if it will do everything on its own.
Apple, while still waiting for LG to perfect the OLED technology, would have to rely on Samsung for its supplies. That is until the end of the contract which is in 2019. But with the pressure that Apple is giving to LG, the Korean company might start supplying OLED displays in as early as next year in limited quantity.
Experts expect at least 10-20% of OLED display supply from LG would be possible by then.
This Apple's move is in line with its traditional business strategies to reduce supply risks. It can also help with Apple's bargaining power on the market.
This strategy from Apple is what will keep Samsung from a long term advantage. Currently, Samsung controls 98% of global OLED supply. But when LG finally gets to mature with its OLED technology, 2019 will be the turning point for the South Korean tech company dominance.
Click to read more
and watch the video
or