Apple and Aetna discussed partnerships for the new Apple Watch
Aetna employees are currently testing the Apple Watch. Aetna can offer its 23 million customers to Apple.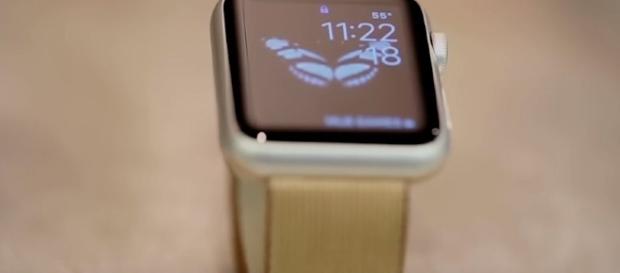 Apple and Aetna (health care company) recently had a two-day conference to discuss potential partnerships with major hospital chains to improve health awareness through Apple's new fitness wearable device. According to a report from CNBC, Aetna is still evaluating the feedbacks from its own employees, who are currently testing whether the Apple Watch can help them eat better and exercise more regularly.
What did Apple and Aetna discuss?
The employees that are tasked to gather data are also asked whether the wearable device could be shared with other third-party vendors. If everything goes into place, Aetna can offer the Apple Watch to its 23 million customers.
The huge portion of the event involved discussions about data privacy. According to Mandi Bishop, the head of digital health startup Lifely Insights who attended the conference, Apple and Aetna wanted to make sure that users will know what data is shared and what is not.
Unit cost discussion
Unit cost is one of the event's notable topics. Some of the Aetna employees that joined the pilot program also want to purchase additional wearable devices for their family members, but they cannot afford new devices. Until now, cost still remains an unresolved issue. The two companies are said to be planning to implement some kind of Apple Watch program in early 2018, which would see the company offering free or discounted Apple Watches to its future subscribers.
Pros of having LTE connectivity
On the other hand, the third generation of the Apple Watch is one of the most anticipated devices to arrive this year.
Tech enthusiasts predict that the upcoming wearable device could have an LTE support. There are advantages and disadvantages for including a cellular connection on the device. The benefits of having a cellular connectivity are pretty obvious.
Users do not have to bring their smartphones with them to access the Apple Watch 3's full functions because if it will have an LTE support it can stream music, receive messages and call notifications, and more. The major piece of functionality could spur sales because some customers have held off buying an Apple Watch until it does include cellular connectivity feature.
Cons of having LTE connectivity
What could be the disadvantages of a wearable device with cellular connectivity? Because the device can receive notifications, messages, calls, stream music online, etc. it can be a huge distraction to its users. The device will also be expensive because of the new feature. Users will also have to pay monthly plan for its cellular connection.
Click to read more
and watch the video
or