iPhone 8's FaceID more secure than TouchID; Apple Watch 3 a standalone device
The facial recognition sensor of iPhone 8 could read more data points compared to fingerprint sensors.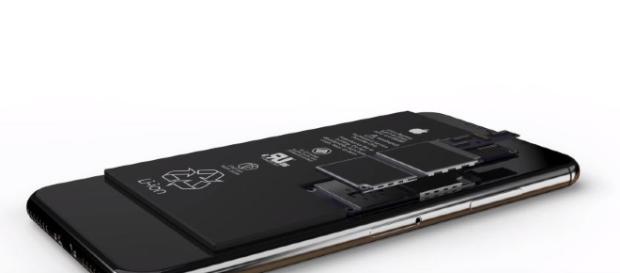 Apple's HomePod firmware leaked a lot of information about the company's upcoming devices such as the #iPhone 8 and the #Apple Watch 3. The latest discovery that was found in the firmware was about the upcoming smartphone. The firmware shows that the iPhone 8 might sport #Facial Recognition sensors.
How does iPhone 8's facial recognition work?
The said facial recognition feature can scan its user's face even if the device is lying flat on a platform. According to a report from MacRumors, the feature was categorized on the accessibility option, and it was specifically called "AXRestingPearlUnlock" and "com.apple.accessibility.resting.pearl.unlock." The facial recognition sensor is said to be a more secure way to unlock the iPhone 8, because it could capture more data points compared to the touch ID fingerprint sensor.
Apple's HomePod firmware also showed the code "APPS_USING_PEARL." Tech enthusiasts predict that this code means the facial recognition sensor can work with other third-party applications. The facial recognition might be more accurate compared to the touch ID, and it might also work with the Apple Pay.
iPhone 8's rumored features
The iPhone 8 is said to feature an all-screen bezel-less design. It is expected to have a 5.8-inch OLED display. Apple might also remove the physical home button of the smartphone and replace it with a virtual button called "Home Indicator." The device will also have wireless charging capabilities. As for now, the leaks and rumors have not been confirmed by the company. But the iPhone 8 is already expected to bring impressive features because it will represent the tenth anniversary of iPhones.
The device might be released this coming September 2017.
Apple Watch 3 can function completely without iPhones?
On the other hand, Apple is expected to unveil a new wearable device together with the iPhone 8 launch. The Apple Watch 3 is said to feature a built-in LTE modem. Intel Corporation is expected to manufacture the LTE modems. It is a bad news for Qualcomm Inc, which has been the main supplier of Apple chipsets for iPhones and other devices.
The Apple Watch 3 might also function completely without pairing it with iPhones. If this is true, the wearable device will be capable of managing calls and message notifications without a paired smartphone. The Apple Watch 3 is expected to be a huge hit because a lot of people can now use the wearable device even if they do not have iPhones.