Why is the iPhone 8 considered the most highly anticipated mobile device?
The iPhone 8 has been making the rounds for a good time now. There are good reasons for such hype.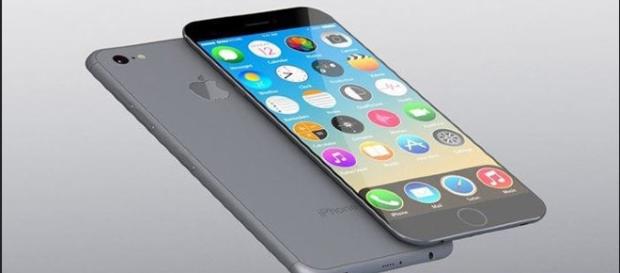 This year may be the ultimate year for mobile devices. Every single phone manufacturer comes up with the best possible device to outdo the rest. This has continued on with the BlackBerry KEYone, and of course, Samsung S8 and S8+.
There is also a host of other devices which promise to deliver the best that it can for half the price. There are the likes of OnePlus 5 which is as highly anticipated as the others. However, there is a long-standing interest in Apple's latest Mobile Device offerings.
iPhone 8 is expected to be one of the most talked about devices as it gets officially launched. The question is when? At this point, its release has yet to be made official, however, reports say that it is sure to happen before the year ends.
So what is all the hype with iPhone 8?
First off, it is expected to be taller and larger than the iPhone 7. This may come as either good or bad news. When almost all smartphones aim to be at its slimmest and smallest, the iPhone 8 may well be taking a different route.
There were alleged comparisons done between specifications of iPhone 7 and that its successor. It's bigger, taller, and thicker dimensions were revealed. Note that this has yet to be made official. Though some leaks are proven accurate, it is still best to wait for word straight from Apple.
iPhone 8 is reported to be an exceptionally strong contender to the Samsung S8. Why is this so? Well, it is expected to come with an A11 processor with wireless charging capabilities. If the edge-to-edge design is what's popular, it may have this too as it comes with a 5.8-inch OLED display.
As cameras are considered one of the most important features of a smartphone, the latest Apple flagship is rumored to have a dual camera. Two heads are better than one? True. Two cameras are better than one? Even better.
Expect even better video and image quality.
Not to be outdone, it may also have a 3D facial recognition function. This elevates the level of security in most aspects. Samsung should be worried as the iPhone 8 may surpass the capabilities of its S8.
Is the iPhone 8 ready to break sales records?
Yes, in most parts! This comes as no surprise. Most Apple devices sell like hotcakes. People line up for it for days just to be the first to own one. More than its capabilities as an extreme smartphone, it has also become a status symbol.
With this said, expect for iPhone 8 to be expensive. It is even reported to be to be the most expensive mobile device to ever be sold. Its OLED display and its body may contribute to its steep price. However, it is still expected to sell and be popular in spite of its bank-account-breaking price.