Tesla Model 3 may run without keys — vehicle arrives on July 28
Rate this title
New Tesla vehicle might use RFID (Radio-frequency identification) card for keyless entry.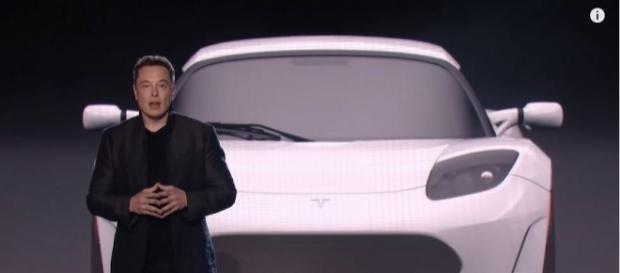 The Tesla Model 3 has entered production this month but many of the vehicle's key features are still a mystery. It is also unclear what will be the available battery sizes for the vehicle. The company has not confirmed any pricing details for the Model 3. Tesla will be hosting an event this Friday and fans will hear more details about the vehicle.
New vehicle might be keyless
According to Drive, the Model 3's key features remains a secret, some rumors indicate users might be able to access the vehicle by using some sort of card. A video surfaced online shows Tesla's Vice President of Engineering, Doug Field, entered the vehicle and put a card into its center console.
Some believed that it is a RFID (Radio-frequency identification) card that works like a key in a hands-free keyless entry.
The same card can also be seen in other Model 3 vehicles. Concerns of how to remotely unlock the vehicle have become apparent. Doug Field also showed off the unique shaved appearance of door handles and the wheels of the car. Some tech enthusiasts also say that it is possible to unlock the Model 3 by just using a smartphone. The company is known to use cellular data to provide over-the-air updates to its vehicle, so unlocking the car by using a Tesla smart application is highly possible.
How powerful is the battery?
A new rumor emerged just a few more days before Tesla's big party for the Model 3. Rumor claims that the Model 3 might be using the new 4416 lithium ion battery that is being produced by the Silicon Valley-based electric car maker.
The rumored battery has 44mm in diameter and 160mm in height, it is also known as a 44160 cell.
The rumored battery goes against the previous speculation that the company will be using its new high energy 2170 cell in the Model 3. The company is also producing 2170 cells for its commercial Power wall and Power pack battery storage systems.
Unlike the company's flagship vehicle, Model S and Model X, that utilizes an 18650 battery cell packaged within 16 individual battery modules, the Tesla Model 3 is expected to utilize only 4 modules that contain much larger and higher density 44160 cells.
No official statements were made regarding the rumors. The company is expected to clear things out on the July 28 event. Tesla is also expected to issue its first 30 production vehicles before increasing the production numbers. Tesla might produce 1,500 vehicles by the end of September and 20,000 vehicles in December.
Click to read more
and watch the video
or