OnePlus 5 Midnight Black orders now shipping to customers
OnePlus is finally shipping the orders for its 8 GB RAM Midnight Black variant of OnePlus 5 flagship.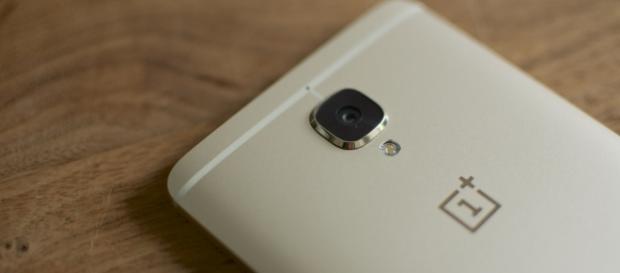 OnePlus 5 launched toward the end of June and was well received by most fans and users. The device offered some premium quality features at a modest price, which became one of the main reasons for its popularity. However, at launch OnePlus could not ship all of the color variants in which the flagship handset was available. Now, after over a month, Phone Arena reports that the company will finally ship one of the Midnight Black variants of the device that many fans had ordered upon its launch.
Midnight Black variant finally available
OnePlus is known to have problems at launch with most of its handsets and the OnePlus 5 was no different.
Like previous years, the company was unable to ship the devices immediately after release and users had to wait for some time before they could get their hands on the Smartphone. Even after the device started shipping, many people complained that they were still not getting the color variant that they had ordered.
One particular hue which remained unavailable for a long time was the Midnight Black variant for the 8 GB model of the device. However, Android Central reported that the company was finally shipping the Midnight Black version of the handset. A similar crisis had been reported in case of the Slate Grey variant of the device as well, although the company was quick to rectify it and started shipping those variants just days after the release. Fans will have to wonder what took the company so long to ship this particular Midnight Black variant.
The launch of the OnePlus 5 was wrought with issues. Just days after the launch, users claimed to be facing an issue which was termed 'jelly-scrolling.' In it, the screen compressed and decompressed the data on a page while users tried to scroll through the page. This was brought to OnePlus's notice and the company released an update after initially denying that it was an issue.
Specs and features of the smartphone
The flagship device from the company comes with some impressive internal and external features when compared to the other handsets in the same price bracket. OnePlus 5 boasts a 5.5-inch Full HD 1080p display, which is powered by the Snapdragon 835 SoC.
Memory-wise, the device comes with two distinct variants, where one possesses 6 GB of RAM and 64 GB storage, while the other sports 8 GB of RAM and 128 GB of storage. The device also boasts greatly improved cameras, with dual 16-megapixel primary sensors and a 16-megapixel secondary lens on the front.