Surface Pro 2017 glitch update: It's faster but shuts down spontaneously
Microsoft's latest addition to Surface Pro bandwagon stirs dissatisfaction among users for inadvertently hibernating, here's what you need to know.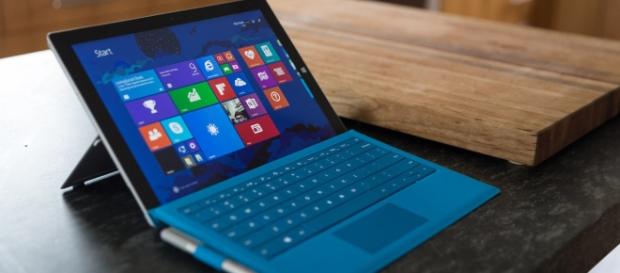 Microsoft Surface Pro 2017 owners are showing their disappointment over the device's unexpected shutting off. The issue is taken into the spotlight as Surface Pro users demand Microsoft's explanation regarding the glitch. This comes as a major upset for the breakout device which fared so well in recent tech reviews – it is even helmed by MacWorld as the faster device against its iPad Pro counterpart.
Microsoft forums are bombarded by complaints
Note that the Surface Pro in question does not bear a descriptive number but bears the 2017 moniker.
The units are reportedly dying unexpectedly.
The thread was created by Becca05 on the Microsoft Answers forum. She has complained that her new Surface Pro is randomly shutting off.
She has already checked on its setting but the glitch continues to happen – it still randomly turns off without warning. Worse, the said problem has started causing the loss of her schoolwork.
She then asked, "Is anyone else having this problem?" At press time, the question has already gathered 367 "Me too" replies. Other users have brought up the same issue on Reddit and other independent forums.
What went wrong?
Microsoft representative BryanH [MSFT] has initially responded to becca05's query saying that their team is aware of the reports made by a Small Group of customers. He has noted that the device's inadvertent hibernation is already under investigation.
But his "small group of customers referenced to the group of faultfinders seem to worsen the problem.
On July 10, the representative came back to give Surface Pro users a quick update.
Microsoft has already identified the issue and is currently testing a fix that will be delivered via Windows Update.
Here's what you need to do
Microsoft MVP and Forum Moderator Barb Bowman advises affected Surface Pro owners to return their units if they are experiencing random shut offs. He came up with the announcement after angry Surface Pro 2017 complainers went berserk when the company representative labeled them as a "small group."
The tech guru has admitted in his statement that it has historically taken Microsoft months and months to identify issues and come out with a fix. To calm the storm, he offered an immediate solution to the problem – return the units for either a full refund or a replacement. He added that each unit replaced will be eligible for another 30-day warranty.
Moreover, after six months of tests, Microsoft will refurbish the Surface Pro 2017 when they detect the real problem and if the replaced units show inconsistency.
Click to read more
and watch the video
or