Samsung finally confirmed the rose pink shade for their Galaxy S8+ line
The new Samsung Galaxy S8+ will be available for purchase in rose gold color.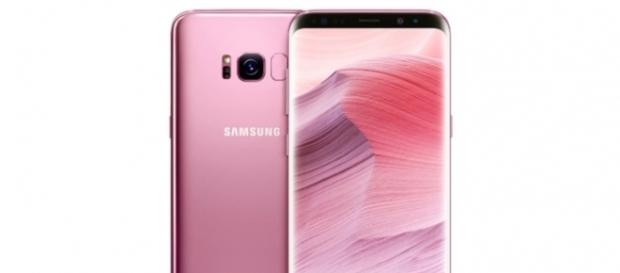 There are rumors circulating about the new colors for the Samsung Line. Now, the rumors are finally confirmed. Fans are now happy about the recently concluded color scheme. As reported by Express UK, Samsung unveiled the news about the new colors update in a blog entry. Samsung's Galaxy S8 will now arrive in a Rose Pink shade.
The Korean tech giant has always wanted to release an S8 in pink. The rose pink S8+ will be available in selected stores in Taiwan and South Korea first.
It will soon hit the market in other countries over the next few months. However, there is still no confirmation about when it will reach the stores in the United States.
New colors to suit your personality
Samsung stated that the rose pink shade is inspired by nature.
The new color envelopes the device itself and it creates a sense of fluidity and unity between the glass and the metal parts of the phone. They also feel that the shade is both modern and sophisticated at the same time. The new shade adds the overall aesthetic for the phone and it also helps increase the depth of the design itself.
Although there is no news whether the new shades will be adapted for the standard Galaxy S8, rose pink is not the only color that has been uncovered after the launching of Galaxy S8 and S8+. The standard Galaxy S8 is also available in Midnight Black and Orchid Gray.
Where can you purchase the Rose Pink phones?
The rose pink samsung galaxy S8s will be available in EE stores. Currently, there are only two retailers who have exclusive arrangements and deals with Samsung.
The new Samsung Galaxy S8 features an infinity display. The infinity display covers the whole front face of the screen. It also comes with an enhanced camera, face recognition, and a better and quicker processor.
Per the report of Tech Radar, the much-awaited Samsung Galaxy Note 8 will also follow the rose pink trend. There is a very high possibility that the Samsung Galaxy Note 8 will also come in different colors. Other than the official color scheme for the next phone under the Note series, there are a lot of things to come with Note 8.
Note 8 will also come with the largest storage to date. There are rumors that the phones will be available in 64GB and 128GB models. However, compared with Galaxy S8 which comes in two different sizes, the Note 8 will only be available in 1 size. By looking at the releases of Samsung this year, 2017 is a good year for the tech giant. #Samsung Rose Pink
Click to read more
and watch the video
or