Review: AMD's latest Radeon Vega Frontier Edition graphic card
The latest AMD graphic card is built upon the company's Vega 10 GPU structure.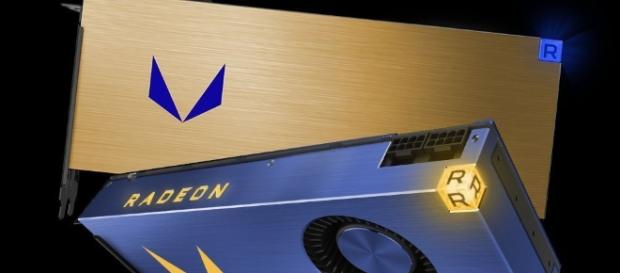 AMD recently introduced its latest Radeon Vega Frontier Edition Graphic Card in the market, at a base price of $999. Since the manufacturer created much hype around the same, the user's expectations are much higher this time. After a complete investigation of all the details of the Radeon Vega Frontier Edition graphic card, including factors such as average clock speeds, performance, power consumption and professional workloads among others, the following given is the verdict that can be concluded.
The latest AMD GPU is a beast
The latest AMD graphic card is built upon the company's Vega 10 GPU structure. This is a clear upgrade from the company's predecessor. The company has refreshed its line-up after two long years. After doing so, it seems like the latest GPU has managed to beat Fiji XT GPU as well. The card, according to the company, is primarily targeted towards professionals and ardent gamers. Several activities such as computing oriented markets research, carrying out daily chores at the workstation and having a smooth gaming experience are among the top things that the latest AMD Radeon Vega Frontier Edition graphic card seems to be good at.
As for the specifications, the Radeon Vega Frontier Edition is equipped with 4096 stream processors. The latter allows the cards to output a minimum of 1382 MHz at its base and a 1600 MHz boost alongside the same.
Performance of the latest AMD's GPU
Furthermore, the latest AMD GPU has also been believed to deliver approximately 13 TFLOPs of FP32 and 25 TFLOPs of FP16 price-to-performance ratio. The card comes packed with a total of 16GB of HBM2 VRAM. There is another version of the same that offers 8GB per stack.
Experts believe that the latest GPU might deliver a total bandwidth of 483GB. This is especially a drawback in this card, especially in comparison to Fiji's, as the latter offers 518GB/s.
Other technical details regarding the AMD's latest GPU include A pixel rate of 90 Gpixels and a die size of 27.85mm x 20.25mm, an area of approximately 564mm2, a package size of 47.3mm x 47.3mm and a total area of 2,237mm2. As mentioned by Anandtech, the latest graphic card packs a Dual-Stack high, Bandwidth Memory 2 (HBM2).
As can be recalled, it was previously expected to pack Graphics Double Data Rate Type 5 (GDDR5) Memory. The experts have concluded that the current line-up of the said GPU is ideal for professional activities such as 3D modeling, computing-aided designing, video-gaming and other such similar professional applications.
Click to read more
You will watch a video to read the news
or