Real-life Samsung Galaxy S8 Active leaks: inching closer to release?
Rate this title
The impending robust handset from Samsung has leaked via a hands-on video.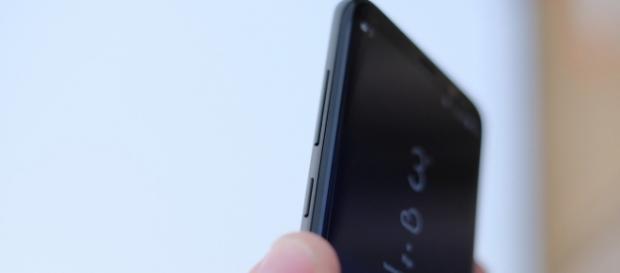 Samsung fans are expecting another handset from the South Korean OEM to enter the smartphone market in the United States. People are eagerly waiting for the release of Galaxy S8 Active, which is expected to take place very soon. Earlier, a number of leaks and hands-on images of the impending device surfaced online. As a result, people have had a peek into the forthcoming handset and had an idea of what the device looks like. Close on the heels of the device appearing on Geekbench, a hands-on video with the Galaxy S8 Active has leaked online, which shows the smartphone in all its glory.
Galaxy S8 Active showed off in a hands-on video
The hands-on video showing the device is 4 minutes and 2 seconds long and shows the smartphone from all sides and angles.
In the video, one can see that the bezels on all the sides are much thicker compared to the ones present in the Galaxy S8 and S8+ Infinity Display. Apart from that, there is no home button on the bottom bezel of the device.
The capacitive navigation keys and the home button have been integrated onscreen. Thus, this means that the fingerprint scanner has been placed on the rear panel and not at a considerable distance from the rear mounted camera sensors just like in the current flagships. The Galaxy S8 series has been criticized for this awkward placement of the fingerprint sensor and the camera lens at the back. This proximity means that many users in a hurry often smudge the lens unintentionally while trying to access the fingerprint scanner.
How is the handset different from the Galaxy S8 series
In the hands-on video, the leakster shares that the Galaxy S8 Active is almost 1.5 times thicker than its siblings, which makes it more heavy, rugged, and hardy.
Furthermore, he also states that unlike the curved Infinity Display found in the Galaxy S8 series, the front display of the impending handset is completely flat, which will make it easy for the users to put the protective cases on the smartphone. Apart from that, the USB ports and cutouts for the microphone are as same as the flagship smartphones
The video also showed an interesting feature of the SIM card tray of the S8 Active. In the SIM card tray of the smartphone, the SIM goes on one side of the tray while the microSD card for additional storage goes on the other side. Generally, in most smartphones, the SIM and the microSD cards are placed on the same side of the tray. Check out the leaked video below.
Click to read more
and watch the video
or