MacBook Battery issues could reward old owners with refurbished or new models
Select MacBook owners with AppleCare+ service end up with refurbished or brand new laptops.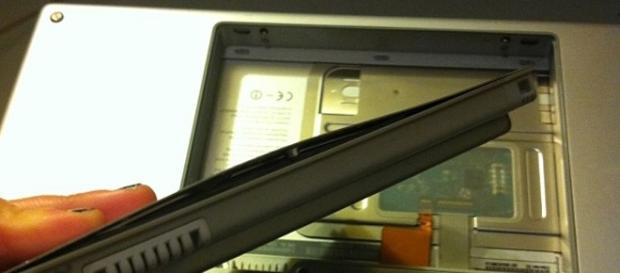 Apple normally offers the AppleCare+ service, a form of insurance for customers just in case their device goes on the blink. Right now, it seems that some MacBooks are suffering from Battery issues and the Cupertino company is having problems replacing them with compatible batteries.
Cases do vary but the surprising thing is the word that some users have received a full replacement once they submit their service request. The replacement units are refurbished ones though additional reports claim that there are others who have gotten the 2017 Macbook Pro model.
While this might sound incredible, MacRumors cited Reddit user NoTNoS, as saying " Apple exchanged his 2012 model 15-inch MacBook Pro for a 2017 model 15-inch MacBook Pro with Touch Bar. He said the process took about 10 business days, and he was allowed to keep his old MacBook Pro during the wait. The only cost was the $199 battery service fee."
The big battery problem
It seems that most of the units suffering from this are the early 2012 and mid-2013 models. With Apple experiencing supply issues tied up to the battery for the models, it seems that customers would end up being given refurbished models alongside their old ones.
For those who are lucky, a brand new 2016 or 2017 model is given to them.
While getting refurbished MacBook Pro models seems plausible, most are wondering how they can end up with the latest model of the Apple laptop. It seems that these are extremely rare cases and depend on the condition or repair required for their unit.
No AppleCare+ no problem
While it seems that enrolling in the AppleCare+ program may teach a lesson, it seems that the Cupertino company has not made it exclusively for that.
For those not under it, paying $199 for repairs is treated in the same way as the ones who are under it.
So in cases where MacBook models not under the AppleCare+ program suffer the same issues as select users, they are treated in the same way and are offered replacements – both refurbished and brand new laptops.
Check now or regret later
The current policy comes a bit of a surprise and current MacBook owners may want to check out and see if their laptops are suffering from any abnormal battery issues.
To do that, all one has to do is click on the Apple logo found in the menu bar, go to "About this Mac" and check the Power information found under health report.
If the battery shows a battery charge below 80-percent, it would be best to have it checked and have an authorized Apple center look into it. The problem is not region-specific so it may be best to have units checked by authorized Apple Stores and avoid usability issues that may arise later on.
So far, folks residing in the U.S., UK, Canada, Brazil, Spain and Australia have reportedly exchanged their old models.
The cases differ and for people who feel that their batteries are not working accordingly, booking an appointment with Genius Bar through Apple Support is recommended to ensure that one doesn't end up with an unreliable device.
Click to read more
You will watch a video to read the news
or