New leaks suggest iPhone 8 could have a fingerprint scanner at the back
New leaks of the iPhone 8's back panel show circular cut-outs meant for the placement of the Touch ID.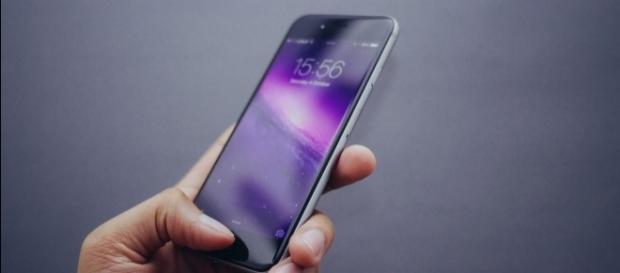 The upcoming iPhone 8 has been the cynosure of several numerous rumors and leaked renders till date. While it has been clear by now that Apple is facing trouble in regard to the placement of the Touch Id underneath the front OLED display, many leaked images of the alleged device show that the Cupertino-based company has tried many different positions for the features' placement. The latest leak adds nothing new but confirms some of the previous leaks, which showcased the handset coming with the fingerprint sensor at the back.
New leak shows the iPhone 8 with Touch ID at the back
The latest leak shows the silver colored back panels of the iPhone 8 made out of metal blanks.
On the planks just below the Apple logo, a round hole has been placed clearly meant for the installation of the fingerprint reader. This is not the first time leaks have showcased alleged renders of the iPhone 8 to come with fingerprint sensor at the back. However, the latest metal blanks are the most detailed so far. Apart from that the images also show the vertically aligned dual camera setup located at the top left of the smartphone with the LED flash below it. Given that the authenticity of these images is circumspect, it is advised to take the leak with a grain of salt.
Apple faces trouble with the placement of the Touch ID on the handset
The placement of the Touch ID in the impending handset has been a hurdle that Apple is struggling with if rumors are to be believed. Right now we have no definite news as to where the fingerprint sensor of the iPhone 8 will be placed or whether it will be completely eliminated from the handset.
It is possible that Apple Apple is dabbling with three different scenarios.
In Plan A Apple had considered placing the Touch ID underneath the OLED glass display of the iPhone 8. However rumors and reports from analysts stated that the Cupertino based company is facing quite a lot of issues while they try to perfect the technology. According to other rumors, Apple's Plan B was to place the fingerprint sensor on the back panel of the smartphone.
Some leaked images and renders similar to the latest leak of the iPhone 8 even illustrated the possibility. However, the consumer reaction to those leaked renders were negative. The last and final development is fairly recent where one hears that Apple has developed a 3D facial scanning camera which will unlock the iPhone 8 instead of the Fingerprint Scanner.
Click to read more
and watch the video
or