Samsung Galaxy S8 and Galaxy S8+ get software update on T-Mobile
The carrier has rolled out a new update for the two Samsung smartphones.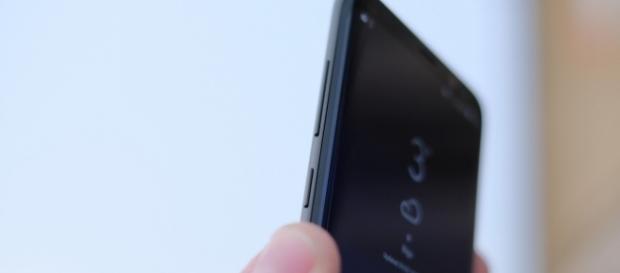 A new update is on its way to samsung galaxy S8 and Galaxy S8+ smartphones on T-Mobile's network. The updates for both the smartphones were released on Tuesday, July 18. The updates for the Galaxy S8 and S8+ are carrying baseband versions, G950USQU1AQGA and G955USQU1AQGA, respectively for both the smartphones. According to T-Mobile's official change-log, the update brings an array of system improvements for the Galaxy S8 and S8+ smartphones.
Update requirements for Galaxy S8 and S8+
The smartphones will need to meet certain requirements first in order to successfully install the Software Update rolled out for them. For starters, both the batteries for both smartphones must be charged 50 percent or higher.
The two devices must be connected to a strong W-Fi or data connection for hindrance-free downloads of update files. The software update for the handsets weighs in t 139.7 MB and 136.2 MB., so the user must ensure that the smartphone has sufficient space in its storage for the files.
Identify the current version
Before installing the update, the user must know the current baseband version running on the Android 7.0 Nougat for the smartphones. To inquire about the up and running baseband version open the Apps tray and tap on Settings. From Settings select the About Phone option and see the baseband version mentioned in the Review software version details section placed at the bottom.
For Galaxy S8 if the current baseband version on Android 7.0 Nougat is G950USQU1AQFJ, then the user can download the latest update without worries.
If not, they will have to update the handset, until the above-mentioned baseband version comes up, to install the latest download. The Galaxy S8+ current baseband version must be on G955USQU1AQFJ to get the latest update.
Update OTA or via computer
The users of the two handsets running on T-Mobile's network can update the software of the handsets automatically OTA or Over-The-Air or via the computer. If a customer is going for OTA download and installation of an app, he/she will first have to go to Settings and select Software update. After opting for Software update click on Download updates manually to download the update files. Once the download gets completed the user will be alerted with a reboot message.
However, if a user wants to download and install the update via computer or laptop they will require a USB cable and will also need to download and install the Samsung Smart Switch app on their computers. Once the connection between the handset and the Samsung Smart Switch app has been established, the app will alert the user automatically to download the update files if they are available.
Click to read more
and watch the video
or