Microsoft Surface Phone release date set for 2017?
Microsoft is reportedly hard at work on the long awaited Surface Phone, which reports claim will launch this year.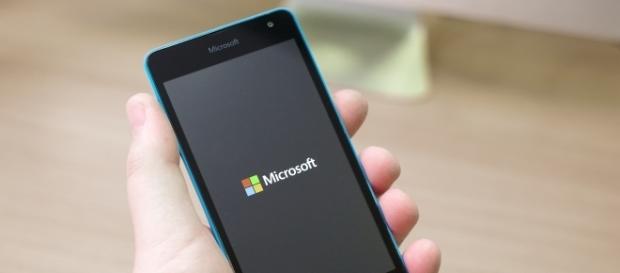 Despite the lack of an official announcement from Microsoft, its Surface Phone has been floating around the rumor mill for a while. The Redmond-based software maker has kept details about the hotly-anticipated phone under wraps, but this hasn't stopped the device from being subject to all sorts of leaks and speculations. Let's take a gander at some of these reports.
Release date and other details
While Microsoft hasn't even confirmed the existence of the Microsoft Surface Phone, there's hearsay that the long-rumored device will be hitting the store shelves later this year. The speculation stems from Microsoft CEO, Satya Nadella's remark during an interview about the company's decision to not retire from the smartphone market.
Adding more fuel to the already burning rumors about the Surface Phone's looming arrival, Nadella said the company is gearing up to launch an "ultimate device" that will not bear any sort of resemblance to the current generation smartphones by any stretch of the imagination. However, it's worth noting that he never confirmed that the device will come bearing the Surface Phone moniker.
What to expect?
Although Microsoft will not abandon the phone market, Nadella told the Australian Financial Review in November 2016 that it will not follow in the footsteps of today's market leaders. On the contrary, he added, the company will define itself by what can it uniquely do in what he deemed as the "most ultimate mobile device."
If recently surfaced reports are anything to go by, Microsoft is on the verge of releasing the purported Surface Phone this year.
Tech gurus and smartphone enthusiasts believed Microsoft would come out with the hotly anticipated phone last year, but much to their chagrin that wasn't the case. Multiple sources attributed the delay to technical glitches.
Interestingly, we are also likely to see big releases from other leading handset makers including Apple and Samsung, and it looks like Microsoft will not allow itself to fall between the cracks. This implies the firm could indeed take the wraps off its next flagship smartphone before the end of 2017.
Meanwhile, reports hinting at a Foldable Surface Phone have been doing rounds online. It can be recalled that the pattern Microsoft allegedly applied for and was awarded found its way onto the internet, giving tech buffs a brief glimpse of a device that can be expanded into a tablet and can also be folded a to the size of a smartphone.
This shred of information is enough to sweep those who have been restlessly waiting for the Surface Phone off their feet; however, Microsoft has neither denied nor debunked these rumors. Besides, there's word floating around suggesting that the rumored device will be called Surface Note.