'Real Housewives of Atlanta': NeNe Leakes in ugly encounter with fan at the airport
Don't miss our Facebook page!
Like Blasting News page on Facebook: we will keep you updated with all the latest news.
Once a niche category product, the Smart Speaker is currently the one of the most sought after products in the tech market. The craze started with the launch of Amazon Echo which is powered by Alexa and is currently dominating the smart speaker space. Following in the footsteps of Amazon, Google launched its own smart speaker dubbed Google Home, which is powered by the Assistant.
The most recent entry into the smart speaker space is Apple, which recently announced its HomePod.
The Apple device works with the help of Siri and rivals Google Home and Amazon Echo. However, it now appears that Facebook will soon join the smart speaker bandwagon with a product of its own.
Facebook to launch its own smart speaker?
Facebook is allegedly the latest tech company to enter the arena. According to a PhoenArena report, a source from the supply chain has revealed that the social media company is apparently developing its own speaker running on artificial intelligence.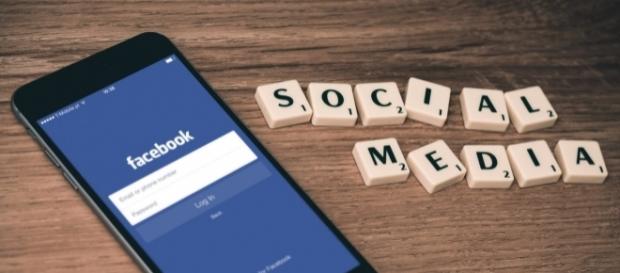 Although the veracity of the rumor is circumspect, the information coincides with earlier Rumors, which stated that the social media firm will be entering the IoT space.
Is the speaker any different from rival offerings?
Rumors suggest that the Facebook smart speaker will be different from the others of its kind in the market as it will boast of a 15-inch built-in touch display. Speculations are rife that the Facebook developed device will not focus entirely on a voice-operated setup, but will also cash in on the visual element.
The alleged 15-inch touch panel for the Facebook device will apparently be supplied by LG Display. The display will be employing in-cell technology and the speaker will sport a magnesium-aluminum-alloy chassis.
Apparently, Facebook has even started limited volume pilot production of its smart speaker at Pegatron's factory outlets based in China. It is rumored that this new product from the company has been developed and designed by its Building 8 department and will be manufactured and assembled by the Pegatron Technology, a firm based in Taiwan. Speculations are rife that the product will see the light of the day sometime in the first quarter of 2018.
Market experts forecast growth
If the forecast from Strategy Analytics is to be believed, then this space will see a rise of $5.5 billion by 2022. Apart from this, the firm also stated that 5.9 million smart speakers were sold in 2016. It is thus obvious that Facebook is striving to be a part of this trend and reap profits from the large scale growth of this once niche space.
Click to read more
and watch the video