Samsung Galaxy A7 (2018) spotted on GFXBench
A GFXBench device listing reportedly belonging to the Samsung Galaxy A7 (2018) surfaced recently, revealing some of the device's specs and features.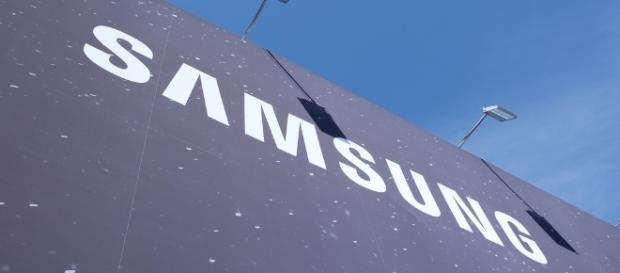 Samsung is having a strong business year, which will be a relief for the company which suffered some immense revenue losses after having to recall the Galaxy Note 7 flagship phablet from the markets due to its volatile batteries, which had a propensity to explode. However, in 2017, Samsung managed to garner some of the good will back from the market after launching two of the most premium handsets, the Galaxy S8 and Galaxy S8+.
Smaller launches and devices released throughout the year also fuel the growth which the company witnesses. So, even though the Galaxy S and Galaxy Note series tends to get the most attention from fans, the South Korean company's mid range handsets such as the Galaxy A, Galaxy J, and Galaxy C also manage to hold their own in the markets. A recent GFXBench leak of an upcoming Samsung device is being credited as the Galaxy A7 (2018), but for the moment this is pure speculation.
Galaxy A7 (2018) revealed in GFXBench listing?
While it is likely that the leaked listing belongs to the 2018 model of the popular Galaxy A7 device, there is no way of knowing for sure at the moment. However, the device on the listing reveals a model number SM-A730x, which bears a striking resemblance to the model number of the Galaxy A7 (2017). The 2017 version of the handset sported the model number SM-A720x.
The listing also details some of the specs of the alleged device. It will likely sport a Full HD display (1080p) measuring 5.7-inch similar to its predecessor the Galaxy A7 (2017). It is powered by an octa core chipset clocked in at 2.21GHz. This is again an improvement over its predecessor, which boasted an octa core Exynos 7880 chipset with clock speeds of 1.8GHz.
However, the listing does not indicate exactly which SoC it was being powered by.
The device listed on the benchmarking website boasts 4 GB of RAM and 32 GB of onboard storage. Memory wise, the Galaxy A7 (2018) it seems will outpace the 2017 model which launched with 3 GB of RAM. Camera specs listed on the website claims that the handset will sport 16-megapixel sensors on both the front and the back, which is similar to what the Galaxy A7 (2017) comes with. The device was also recorded while running on the latest Android 7.1.1 Nougat system.
Veracity of these specs
Bear in mind that this is very early for Samsung to finalize the specs of the Galaxy A7 (2018) and this listing may just reveal the first prototype build of the handset.
Over time, the company may decide to add or change many of these features. Thus, fans should take these rumors with a grain of salt for now.
Click to read more
and watch the video
or