BlackBerry KEYone in all-black color option leaks
A Chinese website listed an all-black variant of the BlackBerry KEYone for sale, which indicated that the company may launch the same on August 8.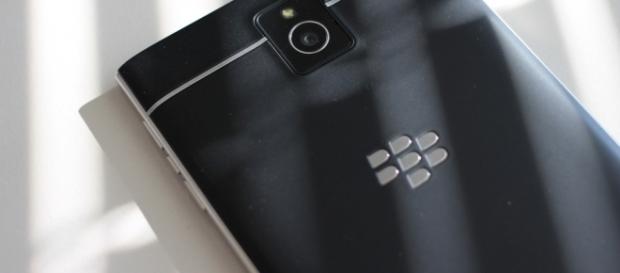 Blackberry launched its KEYone device back in April. It sports an interesting balance between the retro design as well as the modern day functionalities, expected from a smartphone. The handset boasts the iconic QWERTY keypad which is associated with all BlackBerry devices but has also managed to integrate powerful Android features into it.
This is mainly why the handset managed to garner support from fans who felt nostalgic about the design of the BlackBerry KEYone.
The company's attempt at melding the older exterior with modern specs was also appreciated by critics and fans alike. However, one aspect of the device did come under some scrutiny.
BlackBerry phones were known for the all-black shades that they sported, but the new KEYone only launched in one hue and that was a mixture of black and gray.
Fans did not seem to take to the grey shade present on the sides of the handset and also above the display. Instead, there has been a growing demand for an all-black BlackBerry KEYone. Till now, there have just been some rumors regarding such an option in the making. However now, leaked renders of a full black KEYone has surfaced online, further fueling such speculations.
All-black BlackBerry KEYone picture leaks
The leaked image gave some hope to fans waiting for the company to launch such a variant of the popular handset. However, along with the leak, a website also listed the black variant of the handset to be up for sale in its store.
Chinese website BerryLink was the first to report the sale of the alleged handset.
According to the sale listing, not only is the all-black BlackBerry KEYone coming, it is arriving in August itself. The highly-awaited variant will be available August 8 onward in China. However, there is no information regarding when the all-black model will be available in other countries across the world. BlackBerry itself has yet to confirm whether this report is based on fact and when the device will appear on the shelves across the United States.
Specs of the smartphone
The BlackBerry device is a truly unique device which manages to meld the best aspects of the retro devices with the modern age specs. It sports a 4.5-inch IPS LCD display (1620 x 1080 pixels). It is powered by the Snapdragon 625 SoC and houses 3 GB of RAM and 32 GB of flash storage, which can be expanded up to 2TB through a microSD card.
It comes with a 12-megapixel rear facing camera which can record 4K videos, while it also possesses an 8-megapixel secondary shooter. Other features include Android 7.1 Nougat support out of the box and the integration of the fingerprint sensor on the space key on the keypad.
Click to read more
and watch the video
or