Is a smartphone only for gamers on its way?
Razer is reportedly working on a gamer-focused smartphone as per the reports.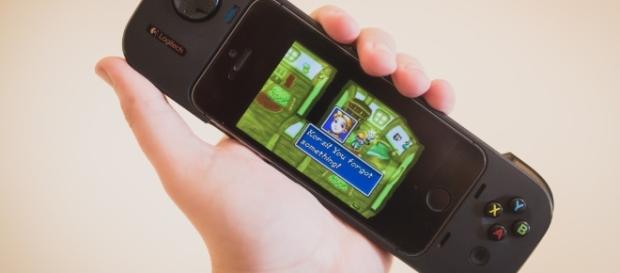 Modern-day technology-infused smartphones are the need of the hour. Major smartphone brands are working towards launching niche-based devices that facilitate to the endless requirements of the consumer. However, there has been none that has prominently targeted the Gaming Community. That is about to change. If reports are believed to be true, then Razor is said to be working on a smartphone that is specifically targeted towards gamers. It goes without saying that the above-given information has not been confirmed by the company as yet.
Therefore, it remains to be seen whether this turns out to be true. In the meantime, the consumers are advised to take the information with a grain of salt.
What reports have to say?
This speculated was first reported by Bloomberg.
The media publication cited unnamed sources close to the matters as suggesting that Razer is looking towards investing exponentially in the smartphone market. The company, which is currently valued for anywhere between $3 to $5 billion, sees great potential in the market. The firm realizes the need of the hour and thus, has decided to focus on working towards a smartphone that specifically targets the gaming community.
A device dedicated to gamers
The gaming community will attest to the fact that Razer is undoubtedly among the top contenders when it comes to manufacturing quality gaming devices and accessories. The company has explored all the possible peripherals in the market and thus, is now looking towards working up a smartphone that can facilitate the needs of the gamers as well. Since the smartphone is targeted hardcore gamers, it is safe to assume that the smartphone will come equipped with high-notch gaming features as well.
The device will probably have to pack quality software by AMD or NVIDIA and abundance of space as well. The display size of the upcoming smartphone is still unknown, however, if the company expects the users to game on the smartphone itself then it is safe to assume that the smartphone will pack a larger-than-normal display as well.
This isn't the first time that Razer has considered the possibility of foraying into the smartphone market altogether. The gaming-equipment manufacturer, earlier this month, was reported to be considering entering the smartphone market in January. The firm went on to acquire Nextbit; a move assumed to be associated with the company's intentions of exploring the mainstream peripheral. However, no further developments on the matter emerged online back then. Therefore, the focus shifted from Razer's move to enter the smartphone market to other unrelated things. Now that Razer is back in the headlines again, it will be interesting to see the company compete with other big-daddies of the smartphone-world including Samsung, Nokia, and Apple to name a few.
Click to read more
and watch the video
or