ASUS teases ZenFone 4 line-up ahead of launch
The smartphone is reportedly expected to debut towards the end of this month.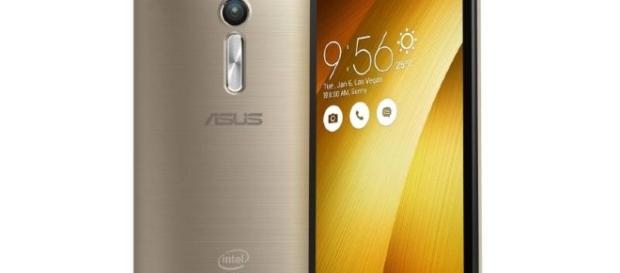 Since the beginning of this year, Asus has been rumored to be working on a new line-up of smartphones for launch. At first, it was assumed that the upcoming devices might belong to a whole new ASUS family all together, however; later it was confirmed that these smartphones would be added to ASUS' ZenFone 4 family only. The Chinese technology giant is now expected to introduce their latest additions to the Zenfone 4 family towards the end of this month. It seems like just ahead of the launch, the firm has already begun posting teaser images for the same.
Specs and features of the smartphone
If readers go on to the official Facebook page of ASUS, they will be able to observe teaser images of ASUS' upcoming smartphones.
The company has posted these pictures along with a caption that reads, "It's time to meet the new smartphone." It is quite clear that the firm will be taking the wraps off its latest ZenFone 4 smartphone in the process. What is interesting about the teaser image is the fact that the device is expected to be introduced with a dual Rear Camera system.
Launching in August
Even several reports have indicated the same as the teaser image, that ASUS is expected to debut a dual rear camera system with its smartphone. Previously, it was reported that ASUS is planning on launching its upcoming ZenFone 4 smartphone on August 17th. However, it goes without saying that the company never offered any confirmation regarding the same. These rumors contrast the other ongoing speculations that state that ASUS is expected to introduce the smartphone in this month itself.
Apart from this, no other details regarding the upcoming smartphone have been revealed as yet. The expected line-up is speculated to introduce four new smartphones to the ZenFone 4 family. These devices namely ZenFone 4, ZenFone 4 Pro, ZenFone 4 Selfie, and the ZenFone 4V will fall in different price-categories and will carry multiple features that may or may not be the same as each other. If rumors are believed to be true, then the smartphone will probably pack a 5.5-inch display with 1,920 x 1,080 pixels along with a dual rear camera system with two 13MP sensors and an 8MP front shooter. The smartphone will run on the latest Android 7.0 Nougat operating system. However, none of the above-given information has been confirmed by the firm as yet. Therefore, it remains to be seen what exactly takes place next.
Click to read more
and watch the video
or