iOS Jailbreaking: a bleak future for the iPhone-hacking tool
What is the future of the iPhone-hacking tool? Will there be a working jailbreak in the near future?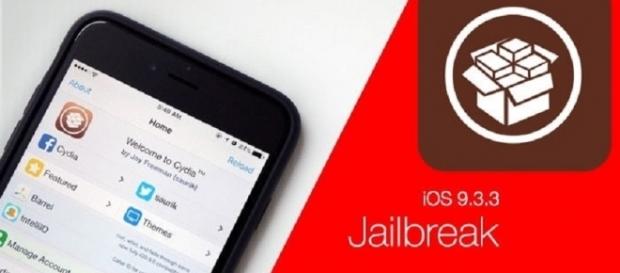 For the casual users of iPhone devices, they could care less about Jailbreaking their phones. However, for the tech aficionados, jailbreaking their iOS devices has become a pivotal part of how they use the Apple smartphone.
There is some bad news though, as jailbreaking tools have become more difficult to find these days. This is due to the fact that hackers don't see any incentives, other than appreciation from the jailbreaking community, to develop a working jailbreak for the current version of the iOS firmware.
Jailbreaking an iOS device is the modification made to the smartphone to remove several restrictions imposed by Apple.
Jailbreak developers now have day jobs
The fact of the matter is, creating a jailbreak tool for the iPhone doesn't necessarily translate to big money.
Creators of the Hacking Tool, such as Italian hacker Todesco, do it primarily for the challenge and the attention they get from the community and release their jailbreaking tools for free.
Apple knows this fact, which is why the tech giant has decided to employ several well-known hackers into their firm to help the company fix the vulnerabilities of their software.
Meanwhile, hackers that are not employed by such companies now work as a freelancer, often selling their solutions to a firmware's exploits for as much as one million dollars.
Is jailbreaking even essential for the modern iPhones?
The jailbreak tool was created initially so that the iPhone can work on multiple carrier networks as the iOS device was an exclusive for the AT&T when it was first released. The hacking tool changed significantly after that and has evolved into a more sophisticated tool than ever before.
The jailbreak tool now allows users to modify almost everything on their iPhone devices, from changing wallpapers to installing an App Store alternative – Cydia.
However, that was when Apple didn't offer its users such freedom for their devices, minus the App Store alternative of course. Anyone can now change the look and feel of their devices, such as changing its ringtones, wallpapers and even third-party keyboards are now allowed on their handsets, without having the need of jailbreaking the device.
In other words, jailbreaking an iPhone is no longer essential for customizing the device. Apple is now offering enough freedom to its users so that they may enjoy their devices in a way they couldn't before in the past.
What do you think of the future of jailbreaking an iOS Device? Let us know in the comment section down below and don't forget to like and share this article.
Click to read more
and watch the video
or