The favored console will be available in glacier white come September, along with a popular new game.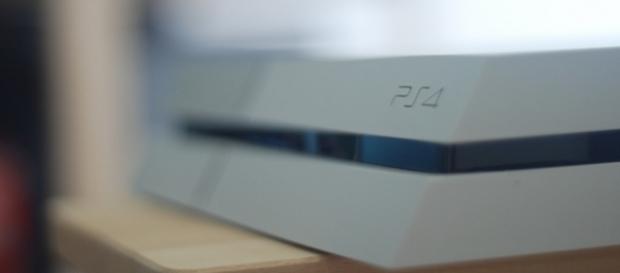 The PlayStation 4 has been extremely successful since its release into the world in 2013. There are plenty variations of a PS4 that a customer can buy. A consumer can buy either a regular PS4, a Ps4 Pro, or the PS4 Slim. Sony has recently announced that a new version of a PS4 Pro will be coming to fans and gamers across the world. Additionally, sources have discussed the possibility of the next powerful PlayStation system that will come out later down the line.
The package
The PS4 Pro will come in a Glacier white color this time around and it will launch with the Destiny 2 Bundle. Destiny has been very popular since it's release into the gaming world.
Many play together exploring different worlds and attacking enemies. The good looking console will be arriving along with Destiny 2 on September 6th.
The PlayStation blog lists that the bundle will include a copy of the Destiny 2 game with the white console and a white controller. The package will also come with "premium digital content." The content will include a Destiny 2 expansion pass.
Coming out on Xbox?
Destiny 2 will also be coming out on the Xbox One. But, it will be coming out much later on the PC. It will be coming out on October 24th to be exact, over a month after the initial release.
Microsoft will be releasing their next debut console, the Xbox One X on November 7th. They will be looking to jump back into the competition and bounce back from Sony's dominance. Nintendo will be releasing a new console in late September.
They have also been doing well with the release of the Nintendo Switch.
There will be a beta for the game that comes out on July 18th for PS4. Likewise, the beta will come to the Xbox community on July 19th, and in late August for PC.
Destiny was a great game, but players complained about the lack of additional content at a quick rate. The team will be getting more assistance on Destiny's next game to please gamers and fans.
Sony's next console
Sony has done a fantastic job at selling consoles and making them very accessible to the public. The Japanese brand has been dominant in the console market for quite some time. Although, other competitors like Microsoft and Nintendo have new consoles coming out. Sony will not be sleeping at all though.
Sources have come out saying that the PlayStation 5 is in the making and that it will arrive in either the year 2019 or 2020. A 2018 release is possible, but it is a slim chance. And from the looks and statements about the new console, it seems pretty impressive.
Another console will be joining the PlayStation family on September 6th to hold off fans till the new PlayStation 5.
Click to read more
and watch the video
or