Sony announces Wena Wrist line-up of hybrid smartwatches
The latest smartwatches by Sony comes packed with integrated features in a small size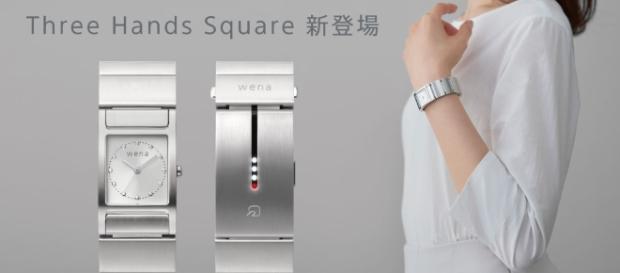 Sony recently made an announcement, stating their plans regarding introducing Three Hands Square Wena Wrist hybrid to the initial Wena Wrist lineup of smartwatches. According to a report published by The Verge, both the versions, Three Hands Square Wena Wrist as well as the standard Wena Wrist offerings are available for purchase. There isn't a lot of difference between the two except for the fact that the former packs a more sophisticated, svelte look and a square body complimented with thinner straps.
Design, specs and features
Apart from this, Sony has also added the option of purchasing separate leather straps that can be attached to both the versions of the smartwatches. The original Wena Wrist smartwatch comes with the option of a steel-strap.
The device features LED indicator lights located on the sides of the steel straps. This allows users to be notified every time something pops up on their smartphones. However, the same option cannot be availed if a particular smartwatch packs leather straps as it does not feature a LED light indicator. Fortunately, the smartwatches come with support for NFC. The feature is particularly famous among leading smartwatches as it allows users to seamlessly transfer data from one device to another. Moreover, users through the use of NFC can also make wireless transactions and payments with places that accept them as well.
Hybrid and standard variant
A report by Android Headlines describes the Three Hands Square Wena Wrist smartwatch as being traditional even though the company describes it to be a hybrid variant.
According to the report, the aforementioned smartwatch comes along with useful integrated features in a small package. The Three Hands Square Wena Wrist smartwatch is available in three size-variants namely, 18mm, 20mm and 22mm size options. All three consist of the same amount of notifications and power.
The standard variant, however, sports a round body instead of square. While the standard variant is already available for sale, the Three Hands Square version will hit the shelves by the end of July. Both the smartwatches are available for sale exclusively in Japan at a starting price of 8,390 Yen for the leather-strap version. However, the steel strap version is slightly more expensive with the base price being 10,380 Yen.
This isn't the first time that Sony has ventured into exploring unconventional technologies such as Wena Wrist offering. Previously as well, the technology giant experimented with FES Watch U, which did not turn out to be as expected for the company.
Click to read more
and watch the video
or