Clearer look: Google's Pixel 2 and Pixel 2 XL to release this year
After confirmation from the largest search engine company, Android fans will get their hands on the new flagship phones this year.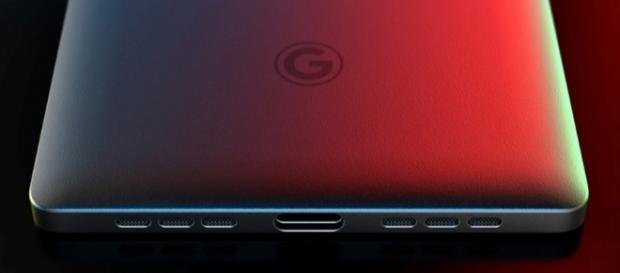 2017 is the battle of the best smartphones. The upcoming iPhone 8 from Apple is probably one of the most anticipated releases of the year. Samsung's Galaxy Note 8 might also be one of the best selling phablets. However, there is another smartphone that is getting some serious hype and it's coming from the world's largest Search Engine.
The second generation Pixel phones from google, referred to as Pixel 2 and Pixel 2 XL are keeping all Android fans excited.
With its updated design and cutting-edge specs, BGR reported that Android fans cannot stop "buzzing" about these two new Google phones, and they ask "what will these phones look like?"
The Pixel 2 and Pixel 2 XL: An overview
These new Google phones have probably the best look out of all rumored devices set to release this year.
With the trend of bezel-less designs for smartphones such as the iPhone 8, Galaxy Note 8, and even for Xperia phones, the Google Pixel 2 and Pixel 2 XL will also follow this hot trend.
According to a report by VaeWalk, these smartphones will come in a selection of vibrant color schemes. Looking at the leaked photos of the smartphone, there will be four different colors: Red, green, purple, and blue.
The Google smartphones will come with a refined glass back unlike the first released Pixel phone. Pixel 2 XL will have a more premium design with thinner borders around the display. There were also rumors that the Google flagship phones will not come with headphone ports. With Apple releasing the iPhone 7 with no headphone port, Google might do the same thing as well.
To improve the user's experience
However, even if Google does remove the 3.5mm headphone port, there are rumors that the company is also improving the video and audio experience of their flagship phone with improved stereo speakers.
This would make for a much nicer experience when watching videos.
There were also rumors that Google is developing a pair of Bluetooth headphones for the new series. With the removal of the 3.55 headphone ports, it will make it easier for Google to make these new devices water and dust resistant too.
Google smartphones will come with Snapdragon 836. This chipset is a step higher than Galaxy Note 8's Snapdragon 835, so everyone should expect a stronger and faster phone.
When will it be released?
Although there is no official announcement yet, Google is expected to release the two new phones in the coming months.
Click to read more
and watch the video
or