The new Nokia 3310 will have a 3G version soon, US launch on the works
It was unveiled by HMD Global that their new version of the Nokia 3310 will be more lovable because of the 3G connection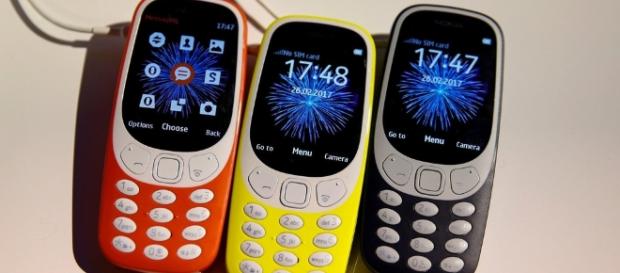 The New Nokia 3310 is back again, and it packs power that we loved like before. The addition of Camera and internet connection is also a good move made by its new manufacturer. Nokia fans are ready to jump on the hype train, but if they can wait a little longer, they might even have an additional 3G connection.
The Nokia 3310 revival
Since its announcement, the revival of Nokia 3310 has seen a positive feedback, almost like a longing from the previous owner of the ancient phone.
In this era of smartphones and a lot of charging time, the lengthy battery of the phone is almost a breath of fresh air. It also has a sturdy design that fits the hand of the user cozily.
Specs-wise, the phone is only average. With a 2.40 inch display and the larger resolution of 240x320 pixels. It only has 16MB of internal storage that can be expanded up to 32 GB via microSD card. The camera is also not that jaw-dropping, with 2 megapixels. It runs Nokia's Series 30 operating system and has 1200 mAh removable battery.
The best aspect of this phone is its longevity, with the battery scoring 10 points in Gadgets360 review. Though if there's something the phone was notoriously known for, it was the lack of connectivity upgrade. It was only available in 2G, a little slow in the world of 3G and LTE internet connectivity.
New batch of Nokia 3310 phones will have 3G
The demand for a 3G connectivity in the Nokia 3310 phone is not a secret for Hmd Global, Nokia's new manufacturer.
HMD Global's ex-CEO Arto Nummela has acknowledged the significant demand for a 3G version of Nokia 3310. It was recently reported that Nokia passed certification at FCC, and the revival phone with 3G will likely come alongside the Nokia 8 at the London event on August 16.
Nokia 3310 is might finally come to the US
Though the hype is heavy in the US, the first batch of the phone is not readily available for the US. The phone only touched some markets such as the UK, Africa, and the Middle East. Though because of the FCC filing of the application that includes details similar to Nokia 3310's build, it can be concluded that HMD Global plans to sell its phone in the US. FCC or Federal Communications Commission is an organization residing
FCC or Federal Communications Commission is an organization in the US. This could signal a US release for Nokia phones. It is also worthy to note that the launching of their newest Nokia phones which house the Android operating system is near. It seems like HMD Global is already patching things up for US release.
Click to read more
and watch the video
or