iOS users can now authorize Apple Store payments by using the security feature.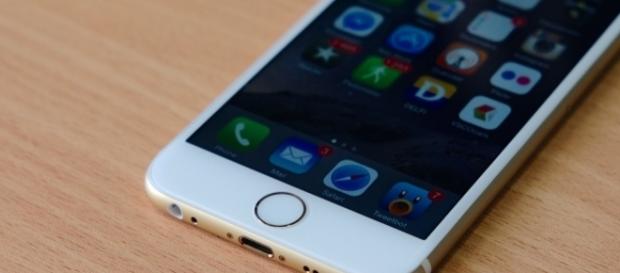 Apple has converted one of its long running rumors into reality with its latest Apple Store app's software update. For some time now, it was rumored that the company would authorize payment of products brought from its App Store by an easy and simple Touch Id fingerprint scan, apart from the current password input option. It now seems that the rumor has turned out to be true.
Apple authorizes store payments via Touch ID
The latest update for the Apple Store comes with the Touch ID payment support for the app. Following the installation of the update, iOS users will just have to authorize the payments for purchases from the Apple Store app with Touch ID.
Following the fingerprint scan, the app will use the card details that have been stored in a file in the primary Apple ID account. This Touch ID authorization of app store payments was one feature that the Apple users were demanding for long.
Apart from this, the update also introduces access to one's Apple ID account with the help of the Touch ID and also enables the iOS user to check on the local iPhone stock available in the market. The latter feature can prove helpful given, that rumors are abuzz that the iPhone 8 will have a limited supply initially after its launch in September. Given that the latest update has focused so much on the uses of Touch ID, it forces one to think that Apple has placed the fingerprint scanner under the OLED glass display of the iPhone 8.
How to purchase from Apple Store via the Touch ID
For long the iOS users have been able to make purchases off the Apple Store by entering their credit card details that have been linked with their respective Apple account IDs'.
However, before the system made the deduction, the consumers had to type in their passwords to authorize the payment. Now that can simply be gotten over with via a fingerprint scan through the Touch ID.
To authorize the payment made by the credit card linked to the Apple account, the user will have to tap on the option "buy with other payment options" coming in a white box. The user will then have to simply choose the card details and authorize the payment via the feature. The Apple Store app can be downloaded for free from the app store, for the iPad, iPhone, and Apple Watch.
Some rumors hint at the firm's 10th-anniversary edition iPhone 8 bypassing the Touch ID feature completely, but with the arrival of this update it seems that the company has bigger plans up its sleeve.
Click to read more
and watch the video
or