Apple exchanging original Apple Watch with Series 1 model
Owners of the original Apple Watch can now get their product substituted with the Series 1 variant smartwatch if they bring their product for repair.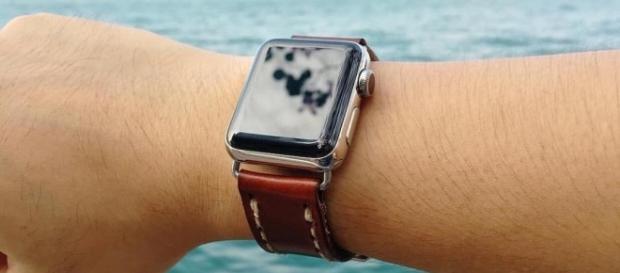 Apple Watch owners who bought their smart watches for service at the company's authorized service stores are in for some good news. The Cupertino-based company has informed its employees from the retail store, as well as authorized service providers that few of the Original units of the device can be replaced with a Series 1 unit if brought in for servicing or repair. However, owners of the original Apple Watch can receive the wearable only in some countries. Furthermore, the substitutions have been limited to only some shades of the series' units. According to the company, the Series 1 Apple Watch units in the colors Space Gray, Silver, Rose Gold, and gold can only be received in exchange for an original unit of the wearable.
Apple to substitute smartwatch with Series 1 units
Owners of the original Apple Watch - who are not eligible for device's original 1-year warranty any longer - can avail these substitution offers. However, if the owner purchased AppleCare for the wearable, then he/she is eligible to get the smartwatch repaired for free for two years starting from the purchase date. Apple announced that in select locations around the world, the parts of the 1st generation of its smartwatch Aluminum coming in all colors are eligible to get replaced with the Series 1 wearables' parts. Furthermore, the Cupertino-based company also stated that the replacement plan is functioning properly Repair Central and MobileGenius. However, the company did not mention the countries, which are eligible for this substitution offer.
Series 1
This smartwatch was launched alongside the Series 2 model in 2016 September. Both the models feature uncanny resemblance to the original Apple Watch models. The only exception between the original and the Series 1 and 2 is the processor the latter two units possess under the hood. The Series 1 houses an enhanced dual-core S1P chipset. The CPU is similar to the one powering the other model; however, the chip comes without GPS support. The original models no longer come with the company's one-year warranty plan. However, consumers who purchased the AppleCare separately can still get their wearables fixed for no cost, if the issue reported is identified to be a manufacturing issue. The offer will be eligible for two years starting from the day of purchase of the Apple Watch.
With the new offer from the company, consumers will undoubtedly be pleased.
Click to read more
and watch the video
or