Will Apple HomePod's price deter customers to other smart speakers?
Apple announced its HomePod smart speaker recently, which would retail at a whopping price tag of $350.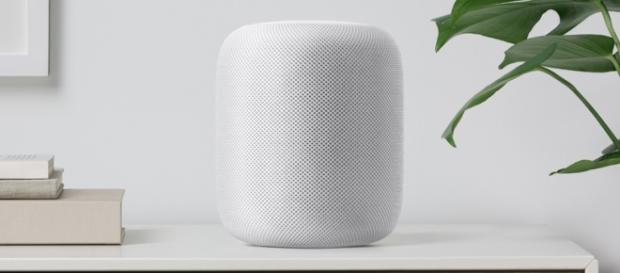 Apple announced its Siri-powered HomePod Smart Speaker at the WWDC event on June 5. While the specs and features of the upcoming device are quite impressive, the price of the HomePod may be too high for many customers. Apple said that it would launch the smart speaker for $350.
Apple's HomePod much costlier than its competition
Currently, Apple's major competitors in the smart speaker space are Amazon Echo and the Google Home. However, the company has claimed that the main reason behind the high price is that its speaker can produce incredible audio quality.
So, it seems that the company is not only competing in the smart speaker market but may also be vying for a spot in the non-smart speaker category. Meaning that it may also be competing with Sonos and Bose speakers.
To put it into perspective, one has to consider the price of all the major smart speakers and ordinary speakers. The Amazon Echo is priced at $180, while the Echo Show is priced $230 and the Echo Dot costs just $50. The Google Home, on the other hand, sets customers back by $129.
The Sonos Play: 1 speaker costs $199, while the Play: 3 costs $299.
Similarly, the Bose SoundTouch 10 speaker also costs around $200. So, it becomes clear that the HomePod bears a price tag which is greater than all of the smart speakers in the market and also most of the major standard non-smart speakers. Only the Sonos Play: 5 speaker retails at a higher price of $499 than the Apple product.
Why the higher pricing may work against the HomePod
Siri is nowhere near as smart and optimized as the Amazon Alexa or the Google Assistant. This may be why the Cupertino-based company decided to focus more on the sound quality of the smart speaker.
By doing so, Apple may have unintentionally promised its customers a device which would provide average smart applications along with sound quality that can match up to Sonos or Bose speakers, which is a tall order. Moreover, it is important to note that a consumer who could spend $350 on a speaker would most likely buy an Echo Dot and a Sonos Play: 3 for the same amount rather than Apple's latest offering.
Apart from the overpricing, the HomePod will likely be severely restricted in its functionalities upon release.
For instance, for now, the speaker would only support Apple Music, whereas the Google Home and Amazon Echo support multiple music services such as Spotify, Pandora, and more. Its abilities as a home assistant are limited to whatever Apple allows you to use it for, instead of the open platform that Amazon has made with Alexa Skills.